After its retail locations filed for bankruptcy earlier this year, beauty brand Carol's Daughter has been purchased by cosmetics titan L'Oreal. The black-owned company that specializes in products for black women, will join brands like Urban Decay and Kiehls as part of L'Oreal's US lineup.
Carol's Daughter has had quite the road to this point. Some are viewing it as a success while others feel that the brand and its creator, Lisa Price, have sold out. Price began making homemade, organic beauty products in her kitchen in the 1980s. With investors like Will Smith and Jada Pinkett Smith, Price was able to build an online business and eventually opened seven retail locations.
Initially, Carol's Daughter was able to make a splash largely due to the fact that they offered products created specifically for black woman who wore their hair naturally. NPR's Karen Grigsby Bates notes that Carol's Daughter, at the time, was able to fill a space that has since become very crowded.
Now there are several beauty bloggers are posting how-to videos using homemade products that mimic Carol's Daughter. Hair care companies like Mixed Chicks and Miss Jessie's, both founded by biracial women, now serve curly-haired women of all ethnicities. Carol's Daughter has also vied for customers outside the black community, leaving some of the company's early fans feeling alienated.
When I first started wearing my hair naturally, Carol's Daughter was on the come-up. I appreciated that their products were being created and owned by a black woman—particularly when black people have struggled to gain real power in an industry that we solely consume and fund. However, Carol's Daughter products were very expensive and honestly, although they were good, they weren't quite good enough to justify the pricing.
That being said, many women, myself included, seem to feel some sort of loyalty to the brand.
Even if the Carol's Daughter brand moves forward, some wonder if the customers will follow, since it's no longer a black-owned business. Noliwe Rooks is a professor at Cornell University, where she specializes in black women, and image and gender issues. Rooks says the intense interest in the future of Carol's Daughter comes from customers' deep emotional attachment to the brand, and that the attachment begins with Lisa Price.
G/O Media may get a commission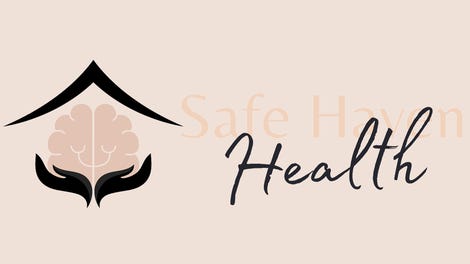 Addiction counseling
Safe Haven Health
Bates also addresses L'Oreal's less-than-stellar history of racial sensitivity as a reason that some may be concerned—the brand was accused of lightening Beyoncé's skin in a 2008 ad.
However, the brand will likely still be in good hands as Lisa Price is staying onboard with Carol's Daughter. I don't doubt that L'Oreal will do its best to maintain the mission of Carol's Daughter while turning profits around, but it's certainly nice to see a black woman within a major company being a part of making decisions and developing products for other black women.
Image via Carol's Daughter.