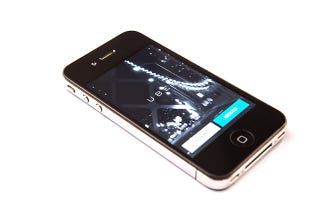 Uber, which "seeks to create 1 million jobs for women as drivers" by 2020, won't be doing so in partnership with the United Nations anymore, it turns out, likely because of the negative PR the company has suffered in the wake of sexual assault and rape complaints.
Via Bloomberg:
"UN Women is grateful for Uber's generous support to this event, and encourage Uber to continue its efforts to promote gender equality," Nanette Braun, a spokeswoman for UN Women said in an e-mailed statement Friday. "At this point, we do not plan to expand the collaboration."
But I digress: Uber drivers are not employees of Uber—they're independent contractors; in essence, entrepreneurs who work for themselves, with Uber as their client. So by working with Uber, you're doing just that—working with the company; not for it—and it's not a job as much as it is a freelance assignment. And as anyone who uses the app prolifically knows, drivers are handled accordingly based on its rating system, with poor drivers dropped after too many complaints. Just an FYI, etc.
Image via Shutterstock