Since there are no words to describe how incredible your prom photos are, here's a slideshow of our favorites. We'll start with our own Dodai, who finally found her prom photo, thanks to Bones. (You'll find out all about him in a second.) Click through and enjoy.
"When I was a little kid — 4 or 5 — I was obsessed with Eloise and the fact that she lived at The Plaza. So when I was in high school — Bronx High School of Science, home of Westinghouse Winners and the Spartans! — and I found out our prom would be held at The Plaza, I was ecstatic. The Plaza ballroom was gorgeous inside, mirrors and gilt and rococo. My date was my on-and-off (but mostly off) boyfriend/friend/nemesis, Bones Rodriguez. We were both in SING, musical theater, and had a dance number in our senior year show set to "Poison" by Bel Biv Devoe. When the DJ played that track at the prom our little group of friends instantaneously starting doing the steps of the dance routine in the play — meaning we had a moment of choreographed dancing JUST LIKE IN THE MOVIES. I remember prom being really fun. I laughed a lot. Afterward we went to the beach — Brighton Beach or Long Beach, I can't remember — and watched the sun come up. I think we also saw other seniors having sex in the sand, which we also found hilarious. Good times." - Dodai
"Richmond Hill High School senior prom, 1990, Savannah, Ga. Holly and I were the different ones. We were going to handcuff ourselves together, but then didn't. Enjoy." - Jason

G/O Media may get a commission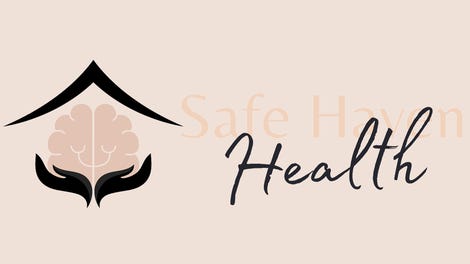 Addiction counseling
Safe Haven Health
"Prom 2006: We thought we were too cool for words because we didn't simply smile in our photos; but rather, we flashed peace signs. Also, we were quite the fashionable duo. I wore my mom's dress from the 80's and he wore his chucks." -Cristina
All Erica told us about this photo was that it was 2002 and the theme was "aquarium." That kind of says it all.
"Here is my senior prom pic in all of it's glory. I found JLO's 2003 Grammy entrance inspiring. Even better, my mother and I made this dress for $7. What a great night!" -Shannon
"This is me and my best friend after we fell out of hot topic (then into a pile of glitter) and went to prom."-Rosemary
"Us three were really close, and we always referred to the 3 of us as the Pinky club. I don't know why!"-Melissa
This is 1986. Veronica is "2nd from right with Robert Smith hair." Perfection.
Yarrow didn't specify what was going on here, but it looks exciting.
"This was taken at the Homecoming dance my senior year of high school in the fall of 1997. It was at Oliver M. Hazen High School in Renton, WA with my boyfriend Greg. He was a black belt in tae kwon do and loved disco music more than pretty much anything, hence the disco finger. We always made it our goal to have a "wacky" pose for our prom pictures so we'd plan and practice for days before the dance so we'd be ready to impress our friends. I think I ended up looking weirdly like a mannequin in this one.
I wish I had a scandalous story but honestly I was a really good kid. My friends and I usually spent our time watching movies and drinking pop and being generally wholesome and nerdy. This night we spent the evening before the dance at my friend's house eating snacks and drinking sparkling cider under crepe paper streamers. My bouffant was so shellacked in Aqua Net that when I woke up in the morning it hadn't budged!" -Ingo
"Here is my prom picture from 2006. I'm the girl in the middle (in the corset and dress bought from an actual Renaissance faire), and the girl on the left was my date. We were subtely flipping off the all-girl Catholic school administration that wouldn't let us bring our actual girlfriends at the time (as they wouldn't accept tickets bought for same-sex couples). You can tell by our matching boutineers! The girl on the right was Salutatorian, and the three of us were the "geeks" at prom. Afterprom consisted of us wandering around a grocery store in pjs singing the theme song for "Firefly" and downing energy drinks. Did I mention we were geeks?" -innershell
Here is my prom date. All yellow everything. Even customized yellow Nikes. -Morgan
"Guess which one is me? (Far right.)
All the girls in this picture were really, truly nice to invite me into their ladeez group picture, even though I was such a wierdo. They needed a red dress for their rainbow, and I needed to be a smartass! It worked out for everyone!
(I couldn't find this without the terrible/hilarious word art underneath, which I'm sure I added when I was probably 18 and half and was, like, "way over high school." If you'd like to crop it out, be my guest. I do think it adds a... ahem... subtle charm.)" - Shea
"OC Prom in 2003. I'm the tall one with the short black hair in the back. No real good story, we were actually pretty boring that night. Although, half of us were from the continuation school, so we had to coordinate our dates with those that were still in real school so we could all go. We're all still very close friends, just divided up between LA and SF. None of us look this awesome anymore." - Natali
"I was a punk rocker in Grand Island, Nebraska, in 1986. The only reason I wanted to go to prom was so I would have an excuse to make a retro 1930s gown. I honestly TRIED to find a date, I did. The only one of my punk friends (all 4 of them) who was available that night refused to attend such a bourgeois event, but he did offer to chauffeur me. Finally, I was able to get a theater friend of mine from the school up the street to go with me, which he graciously acquiesced to even though he was gay. The day of the prom, however, he called and said his mom wouldn't let him be seen with such a freak as me, so he had to cancel, regrettably. Then I was stuck. What to do? There was this ceramic head sitting around the house, something my brother had made in his art class a few years back. So I pulled a collar off an old shirt, altered it to fit the head's little neck, added a tie and a boutonniere, and walked over to Burger King to enjoy a little pre-prom dinner. I fed him french fries and spoke to him lovingly about how we would end our glorious evening as I deflowered him. I cleared the sun room in under 5 minutes.
Then my punk friend picked us up in his car and drove us to the prom. The band loved us, and I kept joking about how my date was "all hands." The after-party was a little boring as Mr. Ceramic Head and I lay down in front of the dishwasher in the kitchen and tried to fall asleep to the sounds of unbridled teen sex coming from every corner of the house belonging to whatever unfortunate parents who were out of town that weekend.
If I had to go back and do it all over, I wouldn't change a thing. Oh, wait. I would. I wouldn't bother trying to get any human dates, I would have just gone straight for the head." -BJ
"While I like to think this photo of my 1984 Jr. Prom sort of speaks for itself (in the days before we knew what 'beard' or 'fag hag meant'): I'd also like to share that my first prom date (the year before this picture was taken) overdosed on heroin. I like to think that I have that certain j' ne se qua." -Luz
"This is me, my high school boyfriend, and friends at prom in 1999. My then-boyfriend is wearing a duct tape jacket and checkered slip-ons, I am wearing combat boots and a choke chain in my hair, and we are all alterna-awesome." -Caroline
"This was my junior prom in 2008. I went with a small group of friends because I didn't have a date. We went to the actual prom for about 30 min before we decided it was super lame and then went to Wal-Mart. My friend Katy convinced me to put a lapshade on my head for a reason I cannot remember. After that we went swimming. For my senior prom I stayed home and marathoned through Doctor Who." -Kimber
"I was not a very style-conscious teenager. Most of the time, given the choice, I wore band t-shirts and jeans, sweatshirts and hoodies and the like. I dyed my hair purple in my bathroom sophomore year of high school just because and let it grow out because I didn't want to spend the time or money on going to a salon, nor did anyone in my family encourage me to do so.
For my junior prom, after my hair had totally grown back in black except for the tips, I got my hair done for the first time in my life. I told the stylist to do whatever they pleased, as long as it was up. It resulted in a very classy beehive with the illusion of bangs sweeping across my face, ending in an elegant swirl of purple just behind my ear.
For senior prom, I got my hair done for the second time in my life. I gave the stylist the exact same instructions, only it was a different stylist. Here is the result. It was hideous, like pseudo-cornrows weaving up my head ending in a strange tuft of curls at the crown of my head. I didn't care to the point that I let it be — it was only for stupid prom anyway, right?
It's really a shame, the hair ruined what would have been a pretty decent outfit." -Mallika
"This was my very last highschool prom. In a dress I designed myself and my grandma's friend called " the most sylish dress she's ever put together". Long black gloves? Why not? No clue why I looked petrified. Probaby because I wanted to get out of my parents house ASAP so I could drink a warm off brand mike's hard lemonade in the parking lot of the motel my friends and I rented." -Katrina
"In high school nearly all my best friends were boys, and thus my parents thought it would be fitting if a photo was taken of me and my guy friends before senior prom. You can't really see my dress in this photo, but it was a floor length, black gown that had a deep V in the back, so it managed to be classy as well as a little bit sexy. My date was my high school sweetheart, the lovely gentleman standing to my right with the white rose on his lapel.
Four and a half years later, the nice young bow-tied man to my left invited me to the New Years' party where I would meet my future husband (his roommate and friend at college.) Seven years after this picture was taken all of the guys in this photo attended my wedding, with two of the fellas in the photo as Bridesmen on my side of the wedding party. We're all still friends." -Annie