An international child porn crackdown that's led to 40 arrests in six countries has uncovered a particularly gruesome stateside correspondence out of Florida, our nation's unofficial Sensational Headline Generator™. A 57-year-old man named Ronald William Brown, who has worked as a Christian-interest puppeteer and ventriloquist in Largo, Florida and has been chauffeuring kids to and from the area's Gulf Coast Church for years, was arrested last week for possession of child pornography and conspiring to kidnap a child with co-conspirator Michael Arnett of Kansas.
Brown often put on puppet Bible reenactments and ventriloquy shows at the church to discuss adult temptations like the dangers of pornography. A Gulf Coast pastor reacts to the charges: "We're incredibly shocked and saddened by the news. It's a very sobering thought that he's been around our congregation for years. The charges against him are mind-boggling."
Arnett and Brown, via Internet chat, discussed one specific boy at the church whom Brown fantasized about murdering and cannibalizing ("I imagine him wiggling and then going still," commented Brown) and how human flesh tastes when prepared in various ways. They also talked about "snuffing" kids, and how they'd go about it: when Arnett sent Brown a photograph of a strangled three-year-old girl, Brown was enthralled, and said that's how he'd "do" the young parishioner they had discussed earlier.
However, when Arnett visited Florida in an attempt to carry out the violent fantasies they had discussed, Brown avoided him in order to keep from following through. They were just fantasies, insists Brown, and he'd never actually hurt anybody. There are no criminal records of Brown harming children, although two incidents that led to run-ins with local police did not lead to charges: in 1998, boys' underwear was found in his car (Brown said he used them to dress a puppet) and in 2010 a neighbor called with suspicions that were then unfounded.
Brown appeared in Tampa's U.S. District Court on Tuesday, but has not yet hired representation because "he doesn't believe he's done anything wrong," and is currently being held without bail. A Tampa lawyer angling to defend Brown says that because he never met with Arnett, the conspiracy charge won't hold.
G/O Media may get a commission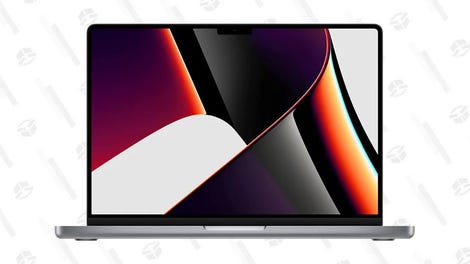 Save $300
2021 14" 1TB MacBook Pro
Largo puppeteer arrested in federal kidnapping conspiracy, child porn case' [Tampa Bay Times]