It was Friday, but you need to see Women In Film's 2009 Crystal and Lucy Awards, at Century City's Hyatt Regency Century Plaza: some of the biggest women in film, some really natty threads, one random top hat... and poor Jen.
Vive La Resistance: Christina Hendricks is one of the three people in the world who can wear a beret.



Animal Magnetism: Most of the time, "leopard prints" feel like a tired Cosmo trend. Tracee Ellis-Ross, as in most things, legitimizes it.



G/O Media may get a commission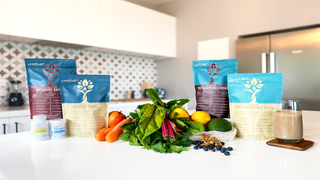 Girl Power: Nice to see Selena Gomez looking totally age-apropos!



Me-Drag: Holly Hunter's one of those wise souls who knows what works for her an doesn't deviate...let others reinvent the wheel!



Radha Mitchell's twist on the LBD runs the risk of looking like the skirt is tucked into panties, but, oh well, the course of true love never did run smooth.



Flower Show: How pretty is Dania Ramirez's floral tribute to spring?



The Tragic, Lonely Old Maid: She hides it so well!



YS...Hell? Jenny McCarthy has inspired me to call a halt to all Catroux-style white suits. That's it, no more. I'll personally be on every red carpet enforcing this, and if I am jailed for my principles, well, I'll just be a martyr to the cause.



What Say You about Michelle Trachtenberg's Mad Men-esque costume?



Heather Be Thy Name: Amanda could literally have worn this on Melrose Place. Make of this what you will.



Truly Outrageous: Amber Valletta just needs a few holograms, and we're in business!



Consider Yourself... Lynn Collins' getup is the only one here that can go from robbing a gent to presiding over a three-ring circus!



What say You about Keke Palmer's bold print? The graceful shape is beyond reproach!



Are You There, Vodka?Almost didn't recognize Chelsea Handler in this rather Greenwich study in neutrals.


Getty" />