For the more cynical among us, it's difficult to believe that someone could be as truly and purely charitable as Dr. Lois Lee. But after reading this profile of Lee in Good Magazine and the organization she singlehandedly founded called Children of the Night, which provides a halfway house for teen prostitutes, Lee's altruism is unassailable. Lee's first experience with underage prostitutes was as a sociology grad student at UCLA in the '70s. Lee attended a conference of the National Hookers' Union, and there "she met Margot St. James, a former sex worker and a leader in the campaign for legalizing prostitution. James told her about a recent lawsuit won by the American Civil Liberties Union against Alameda County for prosecuting prostitutes and letting customers go free. A light bulb went on in Lee's head. She returned to Los Angeles, where she filed a lawsuit against the LAPD for the same thing. And won. She was 27."
Since then, Lee has spent all her time advocating for prostitutes, and after meeting hundreds of teen prostitutes on the streets of Hollywood, she shifted her attention towards those under-aged hookers who were most in need of help. According to Kimberly Sevcik writing for Good, "Children who had formerly been locked up in detention centers were instead living on the streets, with no one to provide for them. If they turned to prostitution, as many did, they were no longer eligible to live in a foster home. 'They were falling between the cracks,' says Lee. 'There were no social services available to them.'"
So Lee founded Children of the Night in 1979, first as a drop in center, and then with large grants from Hugh Hefner and Johnny Carson, among others, she turned COTN into the full-fledged shelter it is today. And as a living situation, it's more Oprah than Oliver. At Children of the Night's homestead in Los Angeles, "All of [the former prostitutes'] needs are met, and many of their desires as well. They are flown into Los Angeles from all over the country, and delivered to the shelter in a cab. Upon their arrival, kids are assigned a semi-private bedroom, and issued either a CD player or a DVD player…[They are] also enrolled in school, which is right on-site, and fully accredited. …Residents at COTN get haircuts and manicures at high-end salons that volunteer their services. They attend workshops, where professionals drop in to teach them photography, yoga, meditation, acting, screenwriting, and dance."
Though Lee spends a lot of time fund raising (part of the reason that COTN is so nice is that it is privately funded), she's still at COTN headquarters four days a week. When Sevcik asked Lee what role she plays for the kids, Lee replied tersely, "I'm their mom…[and] their dad." Sevcik also adds that Lee's manner is not airy-fairy. "She is a fast-talking, no-nonsense, Type-A blonde, with an uncanny knack for procuring money and attention for her efforts…he is bracingly unsentimental, and she doesn't have much patience for those who aren't. 'Ooey-gooey,' she calls them. She jokes with the girls, she listens to their problems, she offers advice and encouragement-but her style is direct and matter-of-fact."
So to conclude, Lois Lee gets the Jezebel Medal of Honor for the following: advocating for the prosecution of Johns and Pimps as opposed to underage prostitutes who have been screwed by the system; being unafraid to fight the man at the tender age of 27; starting her own truly wonderful charity; and finally, having a no-bullshit, can-do 'tude while she did all of the above.
G/O Media may get a commission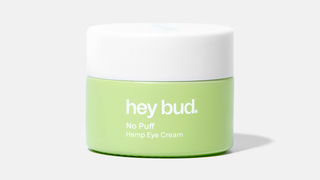 15% off
Hey Bud - No Puff Hemp Eye Cream
All-The-Way House [Good Magazine]