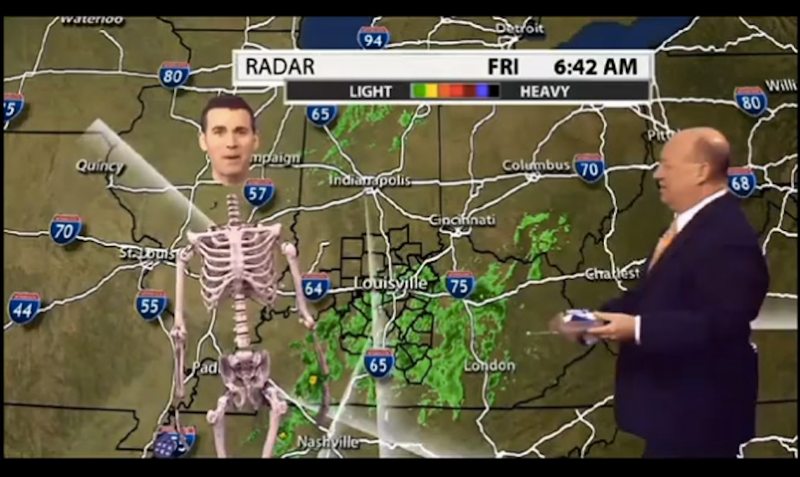 This Jude Redfield aka Bones Redfield, a "skinny meteorologist" working at the Fox affiliate WDRB in Louisille, Kentucky is really something.
The best part of Friday's weather forecast is when Bones does the "Bones dance" for a young man named Miles who just loves it. Who wouldn't love the Bones dance?
You can watch the whole forecast here, if you live in Louisville or are intrigued about the weather there.