More trouble for Lisa Vanderpump's Beverly Hills restaurant Villa Blanca! Vanderpump's pastry chef Martha Diaz says that her manager touched her vagina, called her a "fat, ugly whore," and left pornographic images in her work locker.
Pastry chef Martha Diaz filed a lawsuit — obtained by TMZ — in which she claims her manager touched her vagina, called her a fat, ugly whore, showed her porn on his phone and left pornographic pics in her locker.

Diaz claims she complained to upper management and does not mention the "Real Housewives of Beverly Hills" star by name, although she does say she complained to "upper management and ownership."

The manager who allegedly harassed Diaz is different from the one who was the subject of a prior Villa Blanca lawsuit. In that case the court ruled in favor of the manager but for some reason socked the restaurant with a $100,000 punitive damages tab.
What. The fuck. Is going on at this restaurant. [TMZ]
---
KATHIE LEE GIFFORD HAS WRITTEN A MUSICAL BASED ON THE TODAY SHOW.
Kathie Lee Gifford has written "Today: The Musical," an 18-minute extravaganza expected to air this year.

Will it be the story of a morning shows locked in a rivalry with "Good Morning America," starring anchors who keep smiling even through off-camera drama? Gifford isn't uncorking the details just yet. The show was inspired by NBC's successful "The Sound of Music" and upcoming "Peter Pan" adaptation, starring Allison Williams, daughter of NBC anchor Brian Williams.
G/O Media may get a commission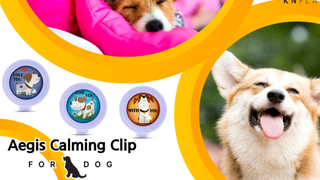 20% off
Aegis Calming Clip for Dogs
KATHIE LEE GIFFORD HAS WRITTEN A MUSICAL BASED ON THE TODAY SHOW. [TheWrap]
---
Emily Ratajkowski, one of the hot babes from the "Blurred Lines" video, will star opposite Zac Efron in We Are Your Friends (directed by Max from Catfish!). [Deadline]
Ellen Barkin threw a bridal shower for Amal Alamuddin and IT SOUNDS FUCKING AMAZING. [PageSix]
ORLANDO BLOOM DOING A DANCE. [E!]
Actor Michael Jace, of The Shield, waived his right to a preliminary hearing in his trial for murdering his wife. [DailyMail]
Uma Thurman jumping. [JustJared]
Is there any reason why I shouldn't love Whitney Port? Because I love Whitney Port. [People]
Blue Ivy is getting so biiiiiiiiig!!!!! [Us]
David Beckham is a "pectacular daddy." :(((((((((((((( [TMZ]
Anne Hathaway wore a purple outfit. [JustJared]
Cheryl Hines is becoming a Kennedy tomorrow. [DailyMail]
I am at the coffee shop and I don't have my headphones so I couldn't listen to the audio on this video. But it LOOKS adorable.
Images via Getty.