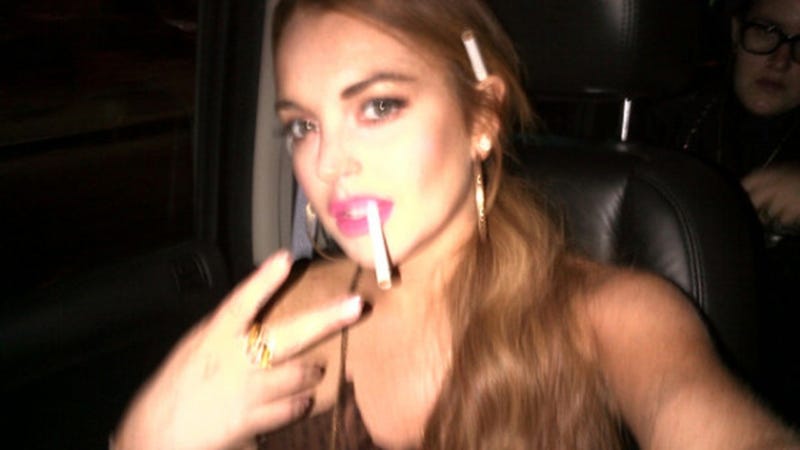 Apparently Lindsay Lohan and Dina Lohan went out to a club in NYC last night, as one is wont to do with one's mom on a Tuesday. The ladies left the establishment at 4 a.m. and proceeded to drive home, to Dina's house on Long Island. And that's when the trouble started.
TMZ reports:
Lindsay and Dina started arguing in the car and it escalated when they got home. We're told it became physical with Lindsay sustaining a cut on her leg. We're also told there was property damage — including a broken bracelet of Lindsay's — that occurred during the scuffle.
Apparently the 911 call was logged as a "domestic violence call." No arrests were made.
Mere days ago, Linds was calling her mom "amazing, beautiful, talented, strong." But you know, get drunk/high/stay up late and sometimes the dynamic changes.