Linda Evangelista's lawyers and François-Henri Pinault's lawyers will meet in a Manhattan family court room Thursday to do scary lawyer-things to one another. Then a judge will decide whether Evangelista's petition for child support for her and Pinault's 5-year-old son Augustin will be granted. Evangelista — who never publicly named Pinault as Augustin's father, until attempts to come to a private support agreement with Pinault came to naught — is seeking $46,000 a month in child support from the French luxury baron. Pinault has a personal fortune of $11.5 billion and is understood to lavishly support and contribute to a trust fund for the daughter he acknowledges, Valentina, but child support isn't tied to parental income — the custodial parent has to demonstrate what the child's needs are. Evangelista says Augustin needs $46,000 per month for a round-the-clock security detail, private school tuition, a driver, and nannies. That would be the most costly monthly child support judgment ever handed down in a New York family court — that record is currently held by P.Diddy, who pays the mother of his son $19,000 per month for the care of the child. [NYDN]
---
Azealia Banks Tweeted about — and then deleted — the news that she is the headline act for this year's Met Costume Institute ball. Meanwhile, the Post is reporting that Banks wasn't the first choice — party organizers had been in talks with Nicki Minaj, but apparently couldn't come to an agreement over a contract. And another chapter is written in the bizarre, passive-aggressive relationship between Nicki Minaj and Vogue magazine. [The Cut, P6]
---
G/O Media may get a commission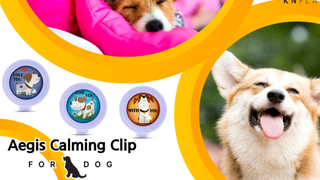 20% off
Aegis Calming Clip for Dogs
Kenneth Cole will remove a billboard (and take down related Web ad copy) that posited there was some kind of zero-sum competition between "teachers' rights" and "students' rights." "Should underperforming teachers be protected?" asked the Kenneth Cole Web site, as if anyone were actually in favor of that. Because teachers are all just unionized fat-cats who sit around counting their fat, unionized paychecks and then going on long summer vacations! Meanwhile, the best takedown of the Right's organized campaign to demonize teachers that we have read remains this 2010 piece from the New York Review of Books. [Salon]
---
Rosie Huntington-Whiteley is going to "design" a line of lingerie for Marks & Spencer. [Telegraph]
---
Interesting tidbits from the Times' long reported story on the parlous — but improving? (Sound familiar?) — state of the Gap include plenty of dirt from the Patrick Robinson era. And this note about former Gap C.E.O. Mickey Drexler, who was unceremoniously dumped by the company in 2002, only to go on to lead J.Crew to retail darling status:

In 2007, Mr. Pressler stepped down and, according to someone familiar with the matter, a board representative reached out to Mr. Drexler, who by then was running J. Crew. Would he return if Gap bought J. Crew? he was asked. Nothing came of it.

Gap came crawling back. And as for Robinson, he made clothes people didn't like:

The stylish Mr. Robinson had previously designed for brands like Paco Rabanne and Perry Ellis, and is a friend of Anna Wintour of Vogue. But his designs seemed lost on Gap customers. One former senior executive recalled seeing a preview of the 2009 holiday collection: it was in spring colors, not traditional holiday ones. Mr. Robinson and the designers were urged to add in festive winter colors, but did not. In the end, Gap rushed in some holiday plaids, so it had something wintry to feature. [...]

Things came to a head as the designers worked on the 2011 season. Mr. Robinson complained that merchants, who ordered and adjusted the products, were ruining his vision. So Mr. Murphy gave him full control.

"Merchants were literally told, 'You don't get to change the product as it's presented,' " one former merchant recalled. "Usually, you want to bring financial history, a consumer focus, make sure you do have a white button-down."

[NYTimes]

Style.com's Nicole Phelps is going there:

[C]onsidering that 85 percent or so of graduates at Parsons The New School for Design, arguably the number one fashion design school in America, are women, a question begs asking: Is it easier to succeed in New York fashion as a man?

Top model Carré Otis wrote a frank and moving account of the abortion she had as a teenager, and why as a victim of sexual violence (she wrote about her rape at the hands of her agent in her memoir last year) she supports women's equality and reproductive choice. [HuffPo]

Andrej Pejic was pretty popular in high school. "I was prom queen, and the year before, I was prom king. It was kind of the same, you just got a differently shaped crown." That is interesting, considering they do not customarily call it "prom" in Australia, where he grew up. [The Cut]

Apparently, Salvatore Ferragamo will continue to transform itself from being a slightly under-the-radar brand your grandmother liked, known for making really fucking comfortable flat shoes that you can find for like no money on eBay, to an "it brand." With all the "brand ambassadors," dedicated Tumblrs, and tacky Webpromotional shit that entails. Ferragamo had an IPO so it has responsibilities to its shareholders now! WHY DON'T YOU BLOW UP OUR SPOT A LITTLE MORE, FORBES MAGAZINE. [Forbes]

American Apparel may still be drowning in debt, with a share price that stubbornly refuses to rise above $1, but C.E.O. Dov Charney made $10.1 million more last year than he did the year before. Former executive Marty Staff was awarded compensation of nearly $1.6 million, including a $300,000 severance package. Staff worked for the company for just eight months. American Apparel lost $39.6 million in 2011. [WWD]

You may read a story on the Internet today about how 9-month-old Harper Seven Beckham has been offered her first modeling contract. Should you see such a news story, know that it is not true. What has actually happened in this: a random unknown children's wear company has made headlines by publicly "offering" the baby Beckham a "modeling" "contract," and various news organizations are dutifully rewarding the random unknown company with Gee Whiz! headlines and editorial mentions. See also: Abercrombie & Fitch and the Situation. [E!]

Here is an update on the weekend spending habits of Kyle Anderson, Marie Claire accessories editor. This weekend, Anderson spent $2,404.10; this weekend, instead of shopping at Bergdorf Goodman's or Barneys, our man shopped online. Since he began documenting his weekend spending last November, Anderson has spent $55,074.42. [DFR]

Glamour seems to be exiting its circulation slump: since the redesigned April issue launched, each month has seen newsstand sales rise year-on-year of 9-10%. Editor Cindi Leive promises that the September issue will be entirely dedicated to fashion. [WWD]

Elle.com has lost more than half of its editorial team. Fashion news editor Britt Aboutaleb is leaving for celebrity fashion site Who What Wear, and editorial director Keith Pollock is leaving for a new Gilt Groupe venture called Du Jour. Pollock is taking with him Elle.com's market editor and art director. Interesting. [Fashionista]

Yohji Yamamoto says he plans to direct a feature film in the next two years. [WWD]

India is going to resume exporting cotton. Cotton prices are down significantly from the year-ago high of $2.12/lb, but the market is still highly volatile. [WWD]

And now, a moment with Versace heiress Francesca Versace. Francesca, what was it like growing up in the fashion industry?

"As a young girl I never wore make-up, but I was frequently surrounded by it. I'd sit backstage at the Versace catwalk shows, watching all of the models having their faces done. I was captivated by the way their lips were painted with amazing oranges, pinks and reds. The models would say to me, 'Darling, come here, I put some lipstick on you.' Naomi Campbell would pass me a lip-gloss every now and again."