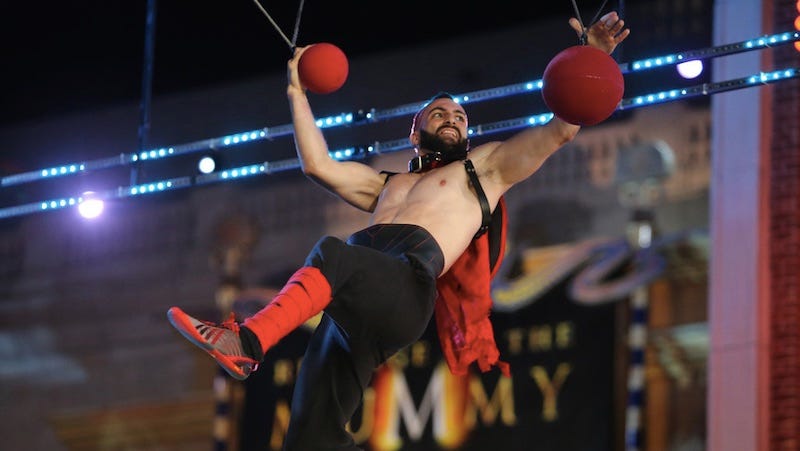 On Monday, SB Nation, perhaps remembering what it's good at, posted an advertisement for a newly created job. It is the singularity of internet jobs—at once specialized and meaningless, creative and soulless, for the sports fan and the physical idiot. It is the best job in the world. It is a full-time contract for one lucky American Ninja Warrior Blogger.
The person in this position, which is part of a partnership with NBC Universal (the network on which the show airs and which invested $200 million in Vox Media last year), will be responsible for creating NOTHING but American Ninja Warrior content NONSTOP until they QUIT or DIE.
Other duties include:
Responsible for the voice, content creation and distribution of ANW content on a daily basis;
Grow both on Chorus platform audience and social platform audience with help from Vox Media teams;
Manage all social media accounts;
Create content specifically for social platforms;
Coordinate with NBC Universal team to create complimentary coverage plans;
Create community around the ANW brand both on the Chorus platform and off; and,
Travel to episode locations throughout the filming of Season 8 to provide real time coverage.

In place of the traditional edit test, I expect that there will be a test where applicants have to propel themselves up a pole at the top of which is a little laptop and pair of sweatpants.
---
Contact the author at joanna@jezebel.com.
Image via NBC.