It sounds like the beginning of a sexist or racist joke: Saudi Arabian women can't drive. But the truth is they're banned from doing so. The Committee of Demanders of Women's Right to Drive is submitting a petition to communicate with King Abdullah regarding this issue, reports the Guardian. Organizers are being careful to present it as a social, not a religious or political question. "And since it's a social issue, we have the right to lobby for it," argued Fawziyyah al-Oyouni, a founding member of the committee. "This is a right that has been delayed for too long."
There is no law in the country that explicitly states that women cannot drive — the ban comes from a strict interpretation of the patriarchal requirement that women be accompanied by a legal guardian in public.
Islamic scholars argue that allowing women to drive would mean they might interact with non-related men such as police officers or car mechanics - and that would be the start of a slippery slope.
Critics counter that the alternative is to use drivers who are also likely to be strangers. Women who cannot afford the $150-$200 a month needed to employ a driver must rely on male relatives to drive them. The ban applies to foreign women residents as well as Saudi citizens.
King Abdullah, who ascended to the throne in 2005, has said that women would be permitted to drive one day, but that he would not allow it against the wishes of his country's people.
Over on Feministing, editor Samhita Mukhopadhyay notes that since Saudi Arabia's economy is based on oil consumption — and Western nations are so friendly with the Saudi government — it is particularly disturbing that women there can't drive. All we have to say is thank Allah we don't live in Saudi Arabia.
G/O Media may get a commission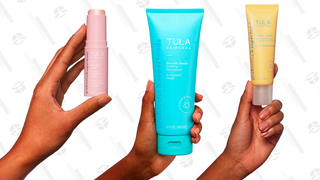 Saudi Women Fight Driving Ban [Guardian]
Related: Women in Saudi Arabia Still Can't Drive [Feministing]