After repeated allegations of misconduct, a Connecticut lawyer has been banned from representing female clients. Ever. Period. For the rest of his career.
The story comes via the Connecticut Law Tribune, which reports he'll also be suspended for four months. This is not Mayo's first brush with the disciplinary board. In fact, he has quite a history! Landing him in trouble: His violation of a judge's 2010 decision that he could no longer represent women in family law or domestic violence cases, specifically. And what inspired that original ruling and this week's even stricter clarification?
The hearing followed a presentment from the Statewide Grievance Committee that alleged Mayo had offered to waive a client's fees in exchange for a massage. That allegation, in turn, came after Mayo's reinstatement to the bar in 2007 after a 15-month suspension for making unwanted sexual advances toward clients who were referred to him by the Susan B. Anthony Project for abused women.
The Hartford Courant has more details on the accusations that led to his initial 2005 suspension—one cash-strapped woman accused him of offering the chance to "work off" her legal fees. (He was also required to attend counseling.)
Apparently he was somehow unclear on the 2010 ruling, though, because state officials say he's "improperly represented" at least 11 women since. Initially the state's Office of Disciplinary Counsel tried to get him disbarred, but they struck the vastly cuddlier current deal, instead. Mayo told the Connecticut Law Tribune that it was merely "technical violation." He denied any recent misbehavior (though at least one former client has filed a grievance alleging "sexual advances").
G/O Media may get a commission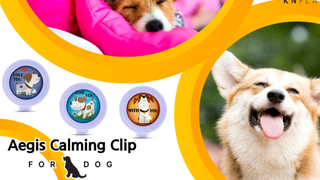 20% off
Aegis Calming Clip for Dogs
If we've got any legal scholars in the house, please do explain how the fuck this man still has a license to suspend. If you've got the evidence to ban him from working with women, surely that's sufficient to bring the hammer down?
Anyway, be sure to take the Character and Fitness section of your bar exam very, very seriously, kids!
Photo via Dinga/Shutterstock.