A Las Vegas Justice of the Peace named Conrad Hafen had a public defender handcuffed in court while she was arguing to keep one of her clients out of jail. Hafen forced Zohra Bakhtary to sit in the dock in cuffs next to jail inmates after he accused her of interrupting him.
This not-at-all alarming tale of judicial overreach comes to us via the Las Vegas Review-Journal, which reports that Hafen got impatient with Bakhtary while she was trying to keep a client who'd violated his probation out of jail. Hafen told her to "be quiet," and then told the bailiff to take her into custody:
Bakhtary tried to interject.

"Zohra," the judge said.

She spoke up again: "You're making —"
"Do you want to be found in contempt?"

"Judge, you're asking —"

The judge once more asked her to be quiet. "Now. Not another word."

Bakhtary then said, "Judge, you're," before being cut off.

Hafen turned to his marshal. "Travis, right now. I'm tired of it. Right now."
Bakhtary was handcuffed while Hafen finished another case; he then sentenced her client to six months in jail.
The judge told the Review-Journal later that this was all an important message about decorum:
"There's been a progression of steps in the courtroom where I've tried to let her know it's not proper decorum for her to continue to talk over me or interrupt me after she's already made her argument," he said. "Once an argument is made, then you have to allow the judge to respond, so there's a clear record, and you shouldn't be interrupting the judge as the judge is making a ruling. … I've been trying to work with her. And today it just spilled over to where I thought, 'Well, clearly she's not understanding what I'm trying to tell her.' "
G/O Media may get a commission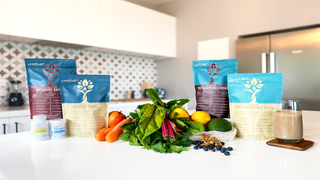 Meanwhile, he told the Wall Street Journal's Law Bog that at least he didn't send her to jail: "Over the last six months, I've had some issues with her. I could have fined her or sent her to jail or banished her from the courtroom. I thought this was the best thing."
Hafen also told the WSJ he only had Bakhtary cuffed for "two minutes," which is, fun fact, still too long to handcuff someone for doing her job. Bakhtary told the WSJ in a statement that she found the judge's behavior alarming: "It is a frightening day when a lawyer is locked up for fighting on behalf of her clients and their rights."
After sentencing her client, Hafen turned to the bailiff again, according to a court transcript obtained by the WSJ: "And then, Travis, go ahead and un-cuff Zohra. I think she's learned a lesson."
It is... let's say... very unusual to cuff an attorney for any reason. Bakhtary's boss, Clark County Public Defender Phil Kohn, briefly met with Hafen in a closed-door conversation. Kohn later pointed out that the cameras and microphones in Hafen's courtroom are habitually kept turned off, which is also very unusual. Hafen is up for reelection this year.
---
Judge Conrad Hafen. Photo via AP Images, Big Time Small-Time Dicks logo by staff male Bobby Finger