Now that the Kanye West/Fame Kills tour is dead, Lady Gaga is preparing for a solo tour — scratch that — "unprecedented multimedia artistic experience." The Monster Ball. As she explains to Rolling Stone:
"I wanted to really put together a show that would be the most beautiful, expensive-looking, delicious show, but that my fans wouldn't have to pay a ton of money to come see."
And!
The theatrics and story elements are in the style of an opera. Imagine if you could take the sets of an opera, which are very grand and very beautiful, and put them through a pop-electro lens. The design of the show is very, very forward, very, very innovative. I've been thinking about ways to play with the shape of this stage and change the way that we watch things. So what I've done is I've designed a stage with Haus of Gaga that is essentially a frame with forced perspective, and the frame is put inside the stage.
The show will feature songs from her upcoming album, The Fame Monster, which is "much more personal" than her first CD. "Each one of these songs on my album represents a different demon that I've faced in myself," she explains. "I don't write about fame or money at all on this new record. So we talked about monsters and how, I believe, that innately we're all born with the monsters already inside of us - I guess in Christianity they call it original sin - the prospect that we will, at some point, sin in our lives, and we will, at some point, have to face our own demons, and they're already inside of us."
But some of Gaga's demons are on the outside: Her record label, for instance. The powers that be didn't want her to use this picture — in which her hair is brown — for her album.
It was World War III. They were like, "It's confusing, it's too dark, you look gothic, it's not pop," and I said, "You don't know what pop is, because everyone was telling me I wasn't pop last year, and now look - so don't tell me what pop is, I know what pop is." It's funny, because I fought and fought and fought, and I actually ended up having two covers, because I wanted to do this yin and yang presentation with the covers. When I go to see what my fans are saying, I go onto GagaDaily - they see the cover and say, "I don't really like the blonde one, but the brown one is fucking sick. They love it, and I know what they love, so I make it for them, I don't care what anybody else wants.
G/O Media may get a commission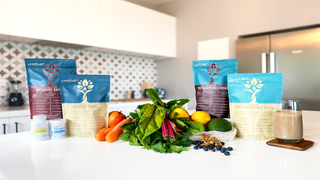 Dammit, stop making me love you! Anyway, rehearsals start next week and the tour begins November 27. While you're waiting, check out the short clip below, which Ms. Gaga made with filmmaker Kathryn Ferguson — the piano composition was created by Gaga just for the collaboration. And get your outfit ready for Gaga's arrival. She says of her show:
"It's going to be a truly artistic experience that is going to take the form of the greatest post-apocalyptic house party that you've ever been to."
Prepare To Go Gaga For Lady Gaga's New Tour [People]
Inside The Monster Ball: Lady Gaga Reveals Plans for Ambitious New Tour [Rolling Stone]
Dazed Digital Presents Lady Gaga [Dazed Digital]
The Monster Ball Tour Dates [Gaga Daily]