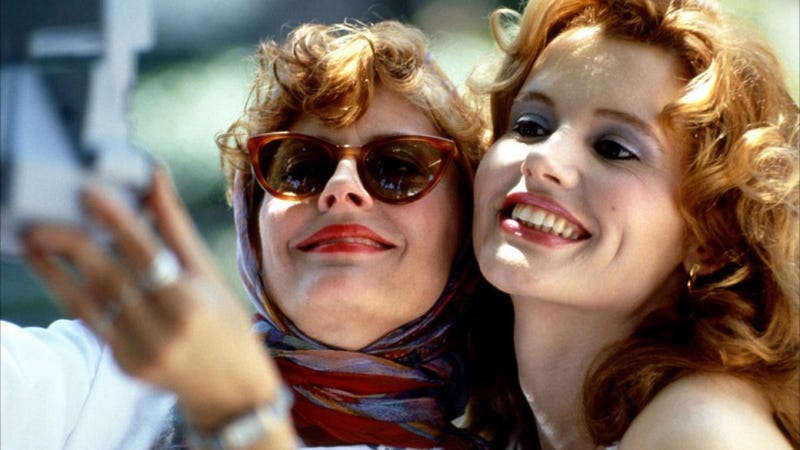 Just like Thelma and Louise before you, ladies love to ditch their partners and go on adventures. Even better, most modern girlcations (sorry) don't end in driving off a cliff. Win/win!
According to a study by Hilton that was excerpted in Cosmo, sixty percent of women have ditched their significant others in order to "get away from family life" and party with their bffs. Sounds good to me! Vacations with friends are pretty much the best, and you don't have to come home and go straight into couples counseling. Plus, everyone needs a break from the person they spend the majority of their time with, so that you're not compelled to strangle them when they ask you to pass the salt.
The point is — everyone pack your skorts and SPF 2000, and let's meet in Zanzibar asap.
[Cosmo]