Following the sweeping success of softcore sensation Fifty Shades of Grey, the lamestream media is figuring out that mommies and other normal-seeming ladies like to read about sex—in public. Whoa. What's next? Women having sex for reasons other than reproduction? Hold onto your hats!
The Wall Street Journal investigates the scandalous new trend of women using their e-readers to disguise the tawdry nature of their reading materials, allowing them to indulge in these illicit tales just about anywhere. And they find that ladies everywhere are plunging deep into the bosom of the genre known as "romantica"—sexy romance novels read on electronic devices. These tantalizing tales feature the kind of love stories chicks dug back when we were just plain readers, not e-readers. But now, in addition to the oodles of sex scenes, they have lots of pop culture-type of stuff too. For instance, you might choose to dive into the pages of Flat-Out Sexy, which is Nascar-inspired and, "depicts the torrid attraction between a rookie driver, Elec, and Tamara, the widow of a beloved driver who died in a crash." Sounds like enough to drive any woman cray-zay.
Whether you like your sex scenes all loaded down with romance and HEA (Happily Ever After), which many of these stories have plenty of, or whether you prefer dirty whorish sex with no lurve involved, you can soak it up via your Kindle or iPad free from the judging eyes of your fellow subway riders or soccer practice watchers. As Brenda Knight of erotica publisher Cleis Press said, e-readers "are the ultimate brown paper wrapper."
Women, being the crafty, clever little minxes that we are, figured this out all by ourselves and have been purchasing electronic erotica with increasingly frequent, rhythmic thrusts of our finger onto the "buy now" button. Kelly Gallagher, vice president of Bowker Market Research, reports that nearly 40% of all new romance books purchased are in digital form. (For reference, it's about 20% for most other adult trade genres.) Cleis Press says their digital sales have grown 30 percent since they started in 2008. That's a lot of electronically torn bodices.
G/O Media may get a commission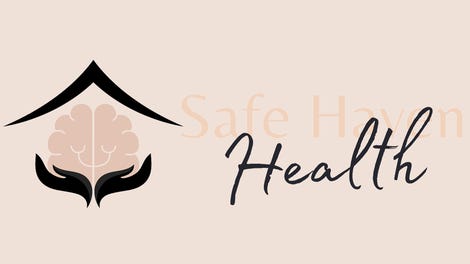 Addiction counseling
Safe Haven Health
Of course, all of this frenzied demand has led publishers to increase supply to the nether regions of the book buying public. Mainstream publishers are starting to launch digital-only imprints specifically for erotica. For instance, HarperCollins UK is launching Mischief Books, which has the clever tag line "private pleasures with a hand-held device." Ooh, please tell me these e-books come with some sort of app that makes your device vibrate at opportune moments.
Anyway, in theory, it's nice that this genre is becoming more accessible and women are finding a way to consume it in a way they find comfortable. But how does it play out in real life? Well, Tori Benson, a 41-year-old married mom from Florida, says she reads 10 or 15 books per week, about half of which are erotic. (Unrelated: how does anyone have time to read 10 books a week?) Benson says she's always read romance novels and graduated to erotica when she got a Kindle a few years ago. Now she'll read books digitally that she'd never have read in print because, "Some of the covers are very explicit."
Liberated from such incriminating evidence by her Kindle, Benson is now the proud owner of two of these magical machines. She must use one for the dirty stuff and one for the clean stuff, because her 10-year-old daughter calls one "Mommy's naughty reader." Yikes. In terms of sentences you hope you never have to say as a parent, "[Child's name], what did I tell you about touching mommy's naughty reader?" is probably right up there.
Then there's the story of two sisters, Nicole Beit and Jill Lascher, who went on what turned out to be a very stimulating family vacation. They were supposed to be spending quality time together, but Nicole, a 39-year-old mother of three, was so absorbed in reading Fifty Shades of Grey on her Kindle that Jill, a 42-year-old mother of three, bawled her out. Jill recalls, "I said, 'You're missing this, you're not present.'" Rather than put down her device, Nicole decided to turn Jill on to her vice. After Jill's Kindle arrived several days later, the two spent the rest of the vacation (and several weeks after that) reading the Shades books and chatting about them. Ahh, it's just like the old saying goes: the family that reads mommy porn together stays together.
As concealed as the reading material—provocative cover and all—may be, there's the lingering question of whether you'd rather be reading this kind of stuff in private anyway. After all, if this stuff is meant to give you thrills and chills, might the ramifications of all that excitement be obvious to the casual observer? Sure, it might not be as overt as what could happen if a gentleman were to indulge in whatever the male equivalent of this is. (Please, don't let it be called Daddy Porn…) But there are effects nonetheless. As Jill Lascher said of her Shades habit, "I was very happy having no one know what I was reading. You blush when you read it."
Well, at the very least, now you know why the lady who's sitting down the aisle from you on the bus has a bright red face at 8:15 a.m. And, if the current trend continues, pretty soon every lady on the bus is going to be flushed and fanning herself with her Nook or iPad. "Is it hot in here?" they'll say, "Or is it just that I'm reading U Compl8 Me: It Began on GChat But Ended With Her GSpot" on my Kindle?"
Books Women Read When No One Can See the Cover [Wall St. Journal]
Image via Aspen Photo/Shutterstock.