L.A. fashion week is the poor bastard step-child of the global Fashion Week world. It kicked off last night with a 'Fashionably Natural' runway show at the Petersen Automotive Museum. Although hosted by the unassailably awesome Maggie Gyllenhaal — and, yes, some of the actual clothes on the runway were cute — the fashionistas did not represent. Think short, tight, shiny, the fastest way to look cheap. Think pirate chic. Think, a little Good, a lotta Bad, and some serious Fugly — after the jump!


The Good:
I hate purple. And frankly I can live without this grosgrain-y taffeta. But Krysten Ritter looks pretty in this simple shift.

While the shoes are kind of horrible in that Italian dowdy-chic way, I'm also struck by Maggie's daring in the face of so much satin conformity!

G/O Media may get a commission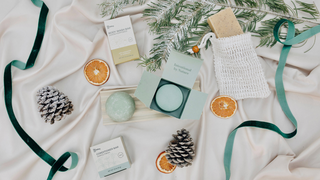 low-waste beauty
The Earthling Co.
Rather cutesy, wrinkly and purple for my tastes, but Rachel Smith looks cute.

The Bad:
Katja Decker-Sadowski does not heed Nina Garcia. Which as we know is rank folly.

Nor does Bridgetta Tomarchio!

Willa Holland 's nightgown looks comfy, at least.

Andrea Fellers' boots take her nightie from night to...fug.

With the jacket fastened, Natasha Alam's brocade is merely bad...

The Ugly:
But open it, and the full piratical horror is revealed!

Getty" />