Kristen Stewart was allegedly "grossed out" by people who have compared her (physically) to Casey Anthony:
"She would never for no amount of money portray that girl," the source says. "It's grossing her out. All those entertainment shows are doing polls and what not and her people just want it to stop!"
Torchwood star John Barrowman says half of the actors in Hollywood are actually gay:
"You are the one who has to make that decision," Barrowman said, referring to the question of coming out. "But don't negate other people who don't live a lie, and don't try to make it like they can't play a character because of who they are at home or in bed with their partner, because it makes no difference and has no relevance."

The 44-year-old continued: "Because I will say this - half of the straight actors who are playing straight characters in Hollywood are actually gay. I'm not pointing any fingers, but it would just make things a lot easier if everybody was who they are. As [Lady] GaGa would say, you were born this way."
"I'm looking forward to starting a new life in NYC. A clean slate and a fresh start. I just want to be a normal girl with a normal life for a while. I just want to meet new friends, fall in love, get married, have babies, and call it a day!" —Tila Tequila is moving to New York.
G/O Media may get a commission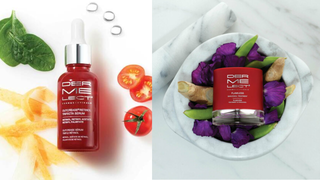 Save $19
Retinol Renewal Kit