Someone has made some unflattering edits to Real Housewives of Atlanta's Kim Zolciak's Wikipedia page, among them, the new version claims Kim's occupation is "gold digger" and "professional mistress," and that she was born in Trailer Park, Whitetrashville.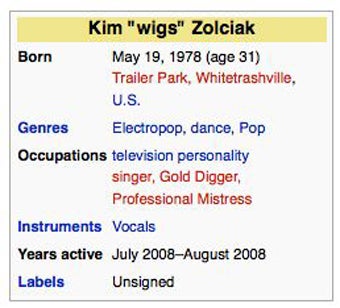 Someone must've been really bored to have bothered with this.



Look! Jezebel got a mention! Too bad none of the quotes attributed to us appears in the original post. (And we never said Big Poppa was 17.)



The "background" section attempts to snark on her age.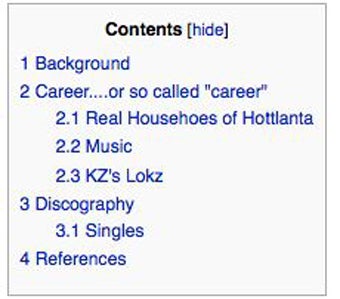 The contents list is pretty flagrant.



Also, her song got renamed.