This year, America's biggest narcissist and the world's worst case of only-child syndrome—both already in love with themselves—fell in love with each other. Now with even more cameras trained on them, Kanye West decided to treat his new girlfriend Kim Kardashian as his own personal Barbie Doll, and she allowed him to handpick the items in her wardrobe. Looking back, it was a really bad idea.
This is how it all started, publicly, anyway. Just before the media picked up on their relationship, freshly married-and-separated Kim attended Kanye's fashion show in Paris wearing these hideous $6000 heels (that is not a typo!) that the rapper designed for French boutique Colette.
G/O Media may get a commission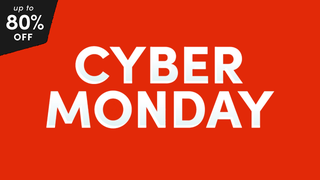 up to 80% off
Wayfair - Cyber Monday
He's very much into black and white, things that Phyllis Nefler would wear, and boob cages.
She looks like a Muppet—something from The Dark Crystal, maybe.
One of the more horrible trends Kanye favored this year was ruffled waists or peplums, which are intended to create an illusion of an hourglass figure for women whose bodies go straight up and down. For Kim, who naturally (or surgically, whatever explanation you prefer) has those classic curves, this silhouette works against her.
Leather ruffles are unflattering.
This bitch went out to lunch in this shit. (And yes, that is her butt crack.)
More no.
What exactly is going on here, with this belt and all the flesh oozing out of it? This seems dangerous to actually go swimming in, what with her organs and lungs displaced. Did it not give her any pause when she stepped out of her room and saw that her sister was dressed like a normal person going to the beach and not like an '80s super villain's sex slave girlfriend?
Nothing like wearing about $50,000 worth of clothes that make people feel bad for you.
It's probably the white pumps that make this first outfit so Sammi Sweetheart; shoulder pad weirdness; shoes with that many fastening mechanisms shouldn't show that many toes.
Here it is, the worst of the lot. A dress you could wear to dialysis; instantly 15 lbs heavier; and worst-ever boot height.