Precocious and sexually curious 14-year-olds of the '90s will be thrilled to hear that Kiernan Shipka will be starring as prima ballerina and brotherfucker (SPOILER) Cathy Dollanganger in the Lifetime remake of V.C. Andrews' Flowers in The Attic. Perfect! Sorry, Kristy Swanson. First Buffy, now this.
Mason Dye has been cast as Chris, and Heather Graham and Ellen Burstyn have already signed on to play the mom and the scary grandma, respectively. So sprinkle some arsenic on those doughnuts and get ready for some incestuous neo-Victorian Gothic scenery-chewing. [Deadline]
---
Kendrick Lamar's verse on Big Sean's "Control" has sort of done the rap version of that scene in The Godfather where the heads of the five families are executed at once. In it, he slams Jermaine Cole, Big K.R.I.T., Wale, Pusha T, Meek Mill, A$AP Rocky, Drake, Big Sean, Jay Electron', Tyler, Mac Miller, and anyone else who might be offended by Kendrick proclaiming he's the King of New York.
Other rappers like Joe Budden, Busta Rhymes, Lupe Fiasco and Renowned Television Actor Ice-T have also weighed in. Oh, and Missy Elliot thanked Kendrick for shaking shit up, because she's a boss like that. This was probs the best response:
G/O Media may get a commission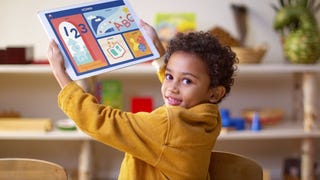 30-Day Free Trial
Homer Learn & Grow Program
Also this, still from Diddy, who is attempting to drag Jay Z into this fray. [TMZ]
Of course, there was a race to the studio to respond to Kendrick — here they are, so far. Joell Ortiz's is my favorite. [NYDN]
---
Zomg, Lindsay Lohan is going to be on Eastbound and Down! As Kenny Powers' grown-up daughter! I totally can see her killing that. [TMZ]
---
NBA player Ryan Anderson has released a statement regarding the suicide of his girlfriend, former Bachelor contestant Gia Allemand, who died yesterday from injuries incurred from hanging herself on Monday. She was 29.
"I'm deeply grateful for all the love and support we have received from family, friends and fans," says Anderson. "Gia was the most beautiful person I knew inside and out and she always smiled and made everyone else around her smile."

"She had such an amazing impact on my life and anyone that knew her was blessed. All I have left is to cherish those memories we made together and help perpetuate the many values, faith and love that we shared."
Oof. [People]
---