In "time to stop being jealous of your coworker's idyllic beach vacation photos and appreciate your life even though your mom just broke the coffee maker" news: a maternity hospital in Kenya detains and beats new mothers who can't pay their bills.
Lazarus Omondi, director of the Pumwani Maternity Hospital in downtown Nairobi, told AP that it's the only way he can stay in business:
"We hold you and squeeze you until we get what we can get. We must be self-sufficient," Omondi said in an interview in his hospital office. "The hospital must get money to pay electricity, to pay water. We must pay our doctors and our workers."

"They stay there until they pay. They must pay," he said of the 350 mothers who give birth each week on average. "If you don't pay the hospital will collapse."
Two women who couldn't pay bills that were $60 and $160 said that guards beat women with sticks who tried to slip away unnoticed.
The New York based The Center for Reproductive Rights has filed a lawsuit on the women's behalf, arguing that it's illegal to detain women for not paying. But Omondi is backed by the Nairobi City Council, while his patients live in mud-walled huts. It's not like they're getting A-list treatment, either:
Maimouna Awuor was an impoverished mother of four when she was to give birth to her fifth in October 2010. Like many who live in Nairobi's slums, Awuor performs odd jobs in the hopes of earning enough money to feed her kids that day. Awuor, who is named in the lawsuit, says she had saved $12 and hoped to go to a lower-cost clinic but was turned away and sent to Pumwani. After giving birth, she couldn't pay the $60 bill, and was held with what she believes was about 60 other women and their infants.

"We were sleeping three to a bed, sometimes four," she said. "They abuse you, they call you names," she said of the hospital staff.
G/O Media may get a commission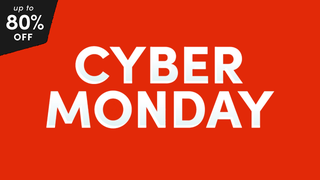 up to 80% off
Wayfair - Cyber Monday
Another woman said she was detained for nine months until she went on a hunger strike. Jesus.
CRR says Pumwani isn't the only hospital that bars non-paying patients from leaving, and that all women should have access to health care without being afraid they'll never be able to go back home afterwards. We'd have to agree.
[AP]