Over the weekend, a 17-year-old girl attending a rowdy Keith Urban concert outside of Boston broke away from her friends with a man she'd just met. Minutes later, the man was sexually assaulting her out in the open as more than a dozen passersby watched, with some even taking cell phone videos.
Ana Gasteyer Satirizes the Girl Boss in 'American Auto'
The girl met 18-year-old Sean Murphy at the concert, and after the two began kissing, he led her away. According to multiple outlets, what happened after that sounds like a shitshow nightmare.
As the two began having sex, a small crowd gathered around to watch, some patrons really classing up the joint by taking pictures and video with their phones. When a female bystander asked the girl "do you want this?", she said "no," and according to witnesses, broke free from Murphy and ran away. The girl found her friends, who took her to the police. The police, in turn, locked all the concert attendees inside the outdoor amphitheater as they searched for Murphy, who witnesses say was on his cell phone with his parents, telling them that he had "messed up." According to the police report, he was drunk on Jack Daniels, like the alcohol is some sort of magical rape tonic that turns normal dudes into rapists. The last time I drank Jack Daniels, I had a headache the next day. Did zero raping.
Murphy's attorneys say the act was consensual and "regrettably public."
Even without the sexual assault, Urban's concert was already a certified clusterfuck, as 50 attendees were arrested for over imbibing and 46 were treated for "alcohol related illnesses."
G/O Media may get a commission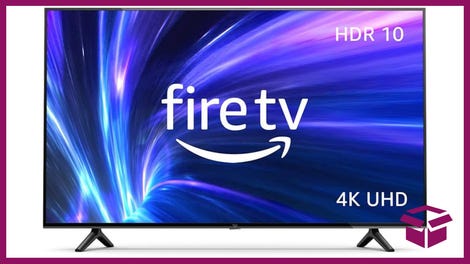 42% Off
Amazon Fire TV 50" 4K Smart TV
Image via AP