On Sunday night's episode of Keeping Up With the Kardashians, our A-Plot was Scott's absentee parenting; our B-Plot was Khloe's trip to Australia; and our C-Plot was Kim moving back into Kris Jenner's compound. Like any good soap, the episode featured plot twists and jaw dropping moments. Let's get into it, dolls. #LEGGO.
---
Scene 1/Cold Open: Filmed on June 30, 2015
At Khloe Kardashian's home in Calabasas, California, her mother Kris Jenner visits. Kris asks her daughter, Khloe, if she has ever used a condom. Kris, who presumably has been having sex since at least 1978, proceeds to ask her child which sexual partner should be putting the condom on in the bedroom. Khloe tells Kris that it should be the man's job, but she also shows her mother just how one puts on a condom using a cucumber. Unfortunately, though, Kris wields the cucumber like any old veggie once the condom is in place, and gets a touch of lubricant on her oversized blouse. Gotta love mother and daughter bonding! This little tizzy of a scene was filmed on June 30, 2015.
G/O Media may get a commission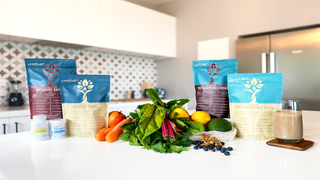 At Kourtney's house, Kourtney, Kim, Khloe, and some of their Kardashian Kids Collection executives discuss the brand's launch in July. Each sister is dressed so down that they may as well be six feet under, but they all look great. Per their PR update, it's decided that Khloe, the only Kardashian sister without children, will travel alone to Australia to launch the brand. According to both Kourtney and Kim, they have too much going on in their lives, like raising and birthing children, to take a gratuitous trip across the globe to make some more money. You know what? Same here over at KUWTKE. We like to stay on our home front because it makes the most sense for our busy lifestyle and has absolutely nothing to do with the negative balances in our bank accounts. So, like, we totally get it. Both Khloe's toss under the bus by her sisters and this scene were filmed on July 7, 2015.
Kourtney, Kim, Khloe and Mason all unwind at a local bowling alley. While Khloe and Mason bowl, Kourtney and Kim discuss Scott. According to Kourtney, Scott is currently in Europe. Apparently Scott will be back "before Saturday," and when Kim asks what's going on with him Kourtney responds, "hmmm, nothing." During Kim's solo confessionals to the camera, Kim talks about Kourtney and Scott's break up and how she hopes that Kourtney doesn't fall back into a relationship with Scott after all of his issues. This is interesting because this scene was filmed on July 1, 2015, one day before the news of Scott's cheating broke. Also, the "Saturday" which Kim was referring to, was the 4th of July, which Kourtney spent without Scott.
At Kourtney's house, Khloe and Kourtney facetime with Caitlyn Jenner and Candis Cayne. Khloe seems to be doing much better with Caitlyn's transition and claims that she "loves everyone," when the call ends. No matter her emotions, Khloe came to discuss business with her sister. She leaves for Australia the following Monday and wants Kourtney to join. Not only does Khloe want one of her business partners there for the launch of their children's clothing line, but she also wants a workout buddy! Kourtney admits that she did think about joining because it makes sense for someone with kids to promote a children's clothing line, but she doesn't want to be asked "annoying questions." This scene was filmed on July 21, 2015.
Back at Kourtney's, she and Kim talk about Kourtney's plans for Scott and the kids. Kourtney explains that she wants to keep things as normal as possible for the kids, which are her main priority, and Kim agrees. Kim also thinks Kourtney needs to think this through a little bit more, though, because Scott is bad news. Kim feels like Scott had his fun and is finally realizing the actual consequences once everything was taken away from him. As Kim asks Kourtney if she'll ever get back with Scott, Kim's eyes widen as wide as her fillers allow when she sees SCOTT WALK INTO THE KITCHEN! Like the ghost of Kardashian's past, Scott is unmic'd and disheveled. Kim is con-fucking-fused and cannot wrap her mind around this #currentsituation. This scene in which Scott was laid up in Kourtney's crib scaring the mess out of Kim Kardashian was filmed on August 11, 2015. Curiously enough, just days later, Kourtney posted a cryptic note on her Instagram account alluding to a possible reconciliation with Scott.
After much chatter about the trip, Khloe finally makes it to Sydney, Australia. Along for the ride is her personal documentarian and Everybody's Favorite Best Friend, Malika. They attend one of many press events, take pics, and read scripted lines. Because she doesn't have any kids of her own, Khloe chats with some of her fans about Koala Chlamydia. Khloe's inspiring chat about the rise of STDs in Australia's wildlife was filmed on July 28, 2015.
Kris Jenner and her middle Kardashian daughter, Kim Kardashian West, take in a casual lunch at one of the many Chin Chin restuarant locations in California. While dining, Kim confesses to Kris that she's been going undercover as someone who enjoys clean eating just so she can get closer to Kourtney and get more intel on Scott. Kim also tells Kris about Scott's little overnight stay at Kourtney's house earlier in Scene 7. Like Kim, Kris is shocked. But, unlike Kim, Kris thinks if that's best for the kids then so be it. In her opinion, she just doesn't want any of the children to feel like they've been abandoned or have too much of a different day-to-day without their father. Kris' lesson on parenting was filmed on August 25th, 2015.
Kris, Kourtney, and Kim meet up at a supermarket, because it makes the most sense to do your grocery shopping in a group and with a camera crew. Aside from picking up ingredients for the week's meals, Kris pulls Kourtney aside to tell her that she wants to have lunch with Scott. Kourtney is not enthused by the idea, but she urges her mom not to do it in public because "there's no need." Their group shopping trip was filmed on August 27, 2015.
At Kris Jenner's house, Scott shows up for their lunch. Though no food is present, the two dive deep into Scott's issues as a father. Scott is despondent and immediately goes in on how Kourtney has continuously taken away his privileges as a father and that she's mostly to blame for his absence. Kris decides to call Kourtney who says that, yes, she's taken away some of his privileges because when he shows up he only stays for 30 minutes and doesn't interact with the kids. Kourtney also breaks down in tears as she admits that Scott even flaked on going to the kids' first day of school and that "his main concern is himself." Kourtney's tears push Kris to tears while Scott just seems agitated. Kourtney offers to have Scott come to dinner and put the kids to bed that night, but Scott tells Kris that he can't because he has to catch a flight to Florida in a couple of hours. This extremely sad conversation was filmed on September 14, 2015.
Well, that's all I have for you this week, dolls. But, like Kylie and Tyga, we'll be back together again soon. Come see about ya girl and her words next week for another KUWScott's Green T-Shirts re-cap on #KUWTKE. #AndP

---
Mariah Smith is writer and comedic performer who keeps up with the Kardashians. For more Keeping Up With The Kontinuity Errors click here. You can follow her on Twitter @mRiah.
Images via E!