Kate Winslet loves Ned Rocknroll, so put another dime in the jukebox, baby. Ugrghhhhh, that sucked, but all the good puns were taken! Mr. and Mrs. Winslet-Rocknroll—who have been engaged since the summer and already share a $3 million house in the English countryside—got married in at top-secret ceremony in New York, and Leonardo DiCaprio gave her away, which is pretty adorable. Winslet's rep acknowledged: "I can confirm that Kate Winslet married Ned Rocknroll in NY earlier this month in a private ceremony attended by her two children and a very few friends and family." Not even their parents were aware of the nuptials, apparently.
It's Winslet's third marriage (Jim Threapleton, Sam Mendes) and Rocknroll's second (Jennifer Top40Latinfunk Eliza Pearson.) His name used to be Abel Smith until he changed it a few years ago ("Fun-loving Ned thinks that 'people take themselves too seriously' so he legally changed his last name to 'Rocknroll' in 2008," explains the Atlantic ). Sounds gr8? Best of luck to them. [NYDN]
---
Drake, Jimmy of Degrassi and acronym enthusiast, wants to see some yen for all the YOLO merchandise in stores now. On Christmas Eve, he posted some photos of the catchphrase on clothing at Macy's and Walgreens with the caption: "You gotta chill or cut the cheque." However, there are currently at least 100 U.S. trademark applications to patent the letters YOLO on a variety of products. So basically my favorite part of this story is that Drake was trolling Walgreens on Christmas Eve. :-| [MTV]
G/O Media may get a commission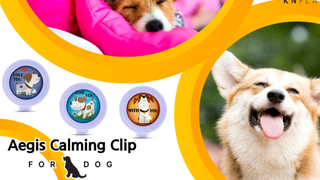 20% off
Aegis Calming Clip for Dogs
---
On Christmas Eve, celebrity lawyer Gloria Allred held a news conference for her client Eddie, one of the homeless L.A. citizens who appeared in the infamous Bielberlake wedding video of transients and other down-and-out people wishing Jessica Biel and Justin Timberlake good luck.
The conference, on Skid Row, consisted of an open letter Eddie read to Timberlake:
While I sincerely appreciate the fact that you issued an open letter to your "family, friends, and fans," your letter never addresses those that it hurt most directly: the people in the video, myself included, and the homeless more broadly. The purpose of your letter appears to be, in your words, "to clarify my thoughts and feelings on what has been a very upsetting portrayal of the people closest to me and myself." You do not once mention or seem to consider the effect the video might have on either its subjects - who are the butt of its joke - or the homeless in general; in fact, the word "homeless" never appears in your letter.
Click through for the speech in its entirety. [Rumor Fix]
---
Janet Jackson is engaged to her Qatari billionaire boyfriend Wissam Al Mana. Did they meet in a bar? Does he drive a funky car? ASKING QUESTIONS IS IN MY NATURE BECAUSE I AM A JOURNALIST. [Rolling Stones]
---
At one point, they began grinding together. It was straight out of Dirty Dancing." Tom Cruise got his freak on with a 26-year-old restaurant manager named Cynthia Jorge. Leave room for Xenu, kids [NYDN]
---
Uma Thurman went skiing with her brood. [Daily Mail]
All of Ke$ha's tattoos mean something, insists Ke$ha. [Contact Music]
The Lohans had Christmas sans dad Michael. [TMZ]
Your most charitable celebrity of 2012 is Taylor Swift. [NYDN]
And your most stylish man is Daniel Craig. [Herald Tribune]
And your Most Getting Yelled at On The Street For Having Ann Curry Fired is Matt Lauer. [TMZ]
Spike Lee is pissed off about Django Unchained. [NYT]
After years of estrangement between Courtney Love and Frances Bean Cobain, this happened: