Never one to shy away from controversy, fashion legend Karl Lagerfeld has once again said something ridiculous. Proving that he would make an excellent frenemy, he gave singer Adele a very bitchy backhanded compliment. Speaking to Metro Paris, he said, "The thing at the moment is Adele. She is a little too fat, but she has a beautiful face and a divine voice."
Karl, you krazy! Adele looks great, and also you look like a Q-tip in sunglasses. So let's not go there, shall we? He also had some "withering" criticism for M.I.A.'s decision to give the finger at the Super Bowl:
Nowadays people give the middle finger quite quickly—it's not the best behavior. Everybody does that, what's new about that? It's just become a bad habit. People in magazines are 50 percent bimbo and 50 percent pregnant women.
That doesn't even really make sense. All the more reason for people to tell him to STFU—we just shouldn't give him the finger because it'll give the old guy too much satisfaction! [The Cut]
---
G/O Media may get a commission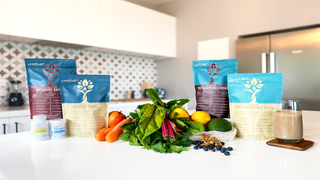 Brad Pitt has been unusually open about his personal life of late. The newest insight he's provided came during an interview with Charlie Rose on CBS This Morning. Brad wants us to know Angelina Jolie keeps it interesting in all aspects of life:
She's still a bad girl ... Delightfully so. Well, it's not for public consumption. We get one shot at this thing, as far as I know. I don't wanna have any regrets when we get to, you know, when the time's up. We try new things, and the same for our family. She's such an amazing mother. She's so inventive at home with them.
Well, it may not for public consumption, but now you have enough to let your imagination run wild. [HuffPo]
---
After Gisele mouthed off about hubby Tom Brady's Super Bowl loss, sources are saying the Patriots are not too happy with her comments. Apparently by criticizing Tommy's teammates, she violated a "code of brotherhood." There goes her award for Best Player's Wife at the next team dinner. [TMZ]
---
Wow, the singing specimen known as Ke$ha really lets loose in her new interview with Glamour. Here's but a taste:
I'm just very amused by five-year-old humor. Don't get me wrong: I do destroy men on a weekly basis. It's like a hobby. I'm like a praying mantis. They f—k me, and then I eat them. But who isn't amused by a giant, dancing penis? Sometimes when I'm sad, I make my assistant put on the penis outfit and bounce around my house.
At one point she says she dumped a guy because he was rude to a taxi driver, but destroying men and making your assistant dance around in a dick costume seem equally, or possibly far more, obnoxious. [Glamour]
---
Madonna apparently had a "hydraulic yoga mat," which is some kind of contraption that can raise a platform all the way to the ceiling, installed in her hotel room in Indianapolis before the Super Bowl. She must be doing some frighteningly complex yoga. [Us]
Speaking of Madge, the gentleman who performed that daring dance-on-a-wire during her half time show last night made quite an impression. Turns out his name is Andy Lewis—and his stage name is Sketchy Andy! He's address the topic we've all been wondering about: his genitals were not injured during his performance. The brave dancer, who doesn't wear a cup, told TMZ, "I've been doing it for years ... and over time your nuts harden to steel." Also, careful placement is key: "You just try to not squish and pop them ... so you put them to one side." And a nation clutches its nether regions protectively.
And while we're on the topic of middle fingers and the Super Bowl, M.I.A.'s decision to flip her bird during the halftime show could cost her dearly. A source says that she'll be liable for any fines, not the NFL. [TMZ]
Jay-Z is going to be in some Rocawear commercials in an attempt to convince a few people to buy the shit and save his company from death. [The Grio]
Apparently, Demi Moore is at the same rehab place in Utah as Charlie Sheen's ex Brooke Mueller. I'm sure they'll be thick as thieves in no time. [x17]
Another weird celeb connection regarding Demi. Turns out Annie Starke, Glenn Close's daughter, was at Moore's house the night she overdosed. She's a good friend of Rumer Willis and can supposedly be heard on the 911 call. [E!]
For those of you who've been obsessing about what Kate Gosselin is going to be doing on Valentine's Day, she's finally answered your burning question in a blog post for CouponCabin.com (oh, man): "In case you're wondering, you won't find me out on a date this Valentine's Day. My date is with my 8...They own MY heart!" [E!]
Nick Carter didn't get to go to the funeral for his sister Leslie, who died last week of an overdose. Rumor is that he was never told about the memorial, which happened over the weekend. He was performing on tour and said in a statement, "I wanted to be at my sister's funeral, but my family has always had a complicated dynamic." [E!]
If you're in the mood to pretend you care about something Kardashian-related, Kim swears she is done with dating football players. [TMZ]
Whoopsy daisy! Country singer Randy Travis was arrested for public intoxication outside a church in Texas. It seems he got a little crazy after the Super Bowl, but he's apologized and says he's "committed to being responsible and accountable." [Reuters]
The first Twilight spawn is imminent: Jackson Rathbone and his girlfriend Sheila Hafsadi are expecting their first child together. [E!]
Sad sports news: NBA player Amar'e Stoudemire's older brother Hazell Stoudemire was killed in a car accident in Florida this morning. [TMZ]