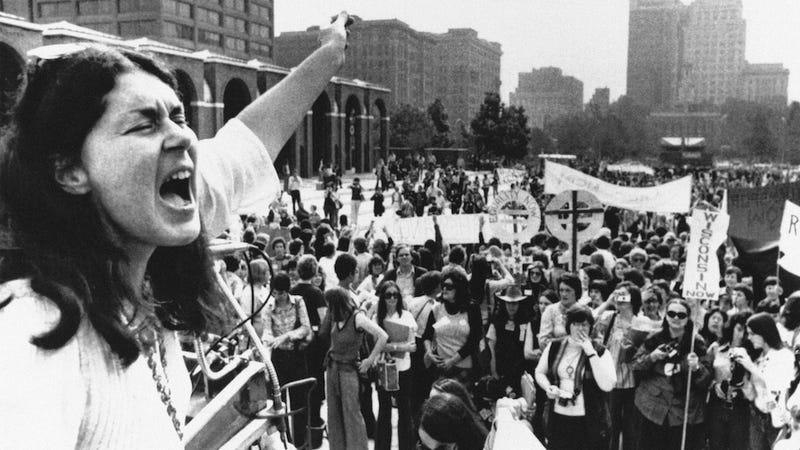 Karen DeCrow, feminist figure, civil rights attorney, activist, and former president of the National Organization for Women in the 70s has died at age 76 from melanoma. DeCrow fought against sexism in all sorts of forms from calling on Ivy League schools to accept more women as students (also fighting to make sure collegiate sports were included under Title IX), to pressuring corporations to hire more women, to being a huge proponent for state ratification of the Equal Rights Amendment. Also, fun fact, she was the first woman to run for mayor in New York. According to AP:
Malamud, the president of NOW's Greater Syracuse chapter, called DeCrow "a hero and a guide."

"Together, with a lot of other people, we helped to change history," Malamud said, stifling tears during a brief telephone interview. "She was in the forefront of that."
DeCrow was inducted into the National Women's Hall of Fame in 2009. She passed away in her home near Syracuse, New York.
Image via AP.