World peace achieved: Kanye West and former nemesis Taylor Swift will be hanging out in the studio soon. West called into Ryan Seacrest's radio show on Wednesday morning to discuss, among other things, why Beck's artistry is so awesome and why he momentarily crashed the stage at the Grammys (just jokes, duh).
However, the most eventful news was that Taylor Swift has her sights set on collaborating with Kanye. Exciting. "She wants to get in the studio and we're definitely gonna go in," West tells Seacrest. "Any artist with an amazing point of view, perspective, fan base, I'm down to get in the studio and work. I don't discriminate. I don't have an elitism of music because of, like, how many Grammys or the amount of ratings you get on an album." In fact, West decreed: "No more isms."
Ye says Swift also told him should've followed through on his Beck stage crash, to which he sighed, "This is the irony of my life." Listen below.
G/O Media may get a commission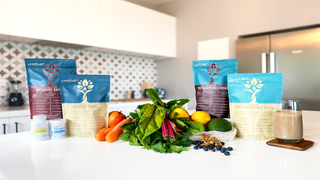 Image via Getty.