Justin Bieber got a fucking realistic tattoo of his mom Patti Mallette's eye on the inside of his arm, so in case you were planning to have sex with him or something, you should probably be aware that that thing will be staring at you, and also, we can get you help!
His caption:
Moms always watching ;)
The tattoo artist is a regular of Beebs' (he did the "Believe" ink) and said "Justin said the tattoo was about his mother always watching over him, kind of like a protection." Please also note that the knight — probably a Sword in the Stone tableau if you saw the bottom — looks like he's jerking off, which seems appropriate. Thursday! [Page Six]
Selena Gomez was "way stressed" after her breakup with El Beebo. [E!; lede images via Instagram]
---
G/O Media may get a commission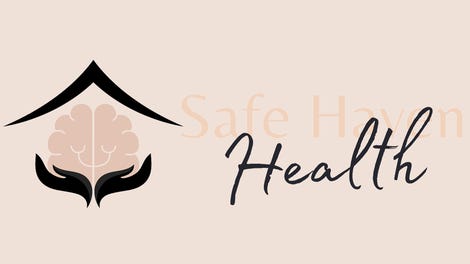 Addiction counseling
Safe Haven Health
This year's ESPY awards were opened by a weirdly out-of-place (but charming!) Jon Hamm. Michelle Obama awarded GMA host Robin Roberts, who battled bone marrow disease twice this year, the Arthur Ashe Courage Award.
From FLOTUS's speech via telecast: "The beautiful thing about Robin is, that she treates everyone she meets with such deep respect and kindness, from her producers to her crew to people like me."
Roberts accepted the award graciously: "Thanks to Mrs. Obama for her warm words and to LeBron for graciously adding to this honor. My mama was from Akron, Ohio, and she loved her some King James and she's smiling down on us right now." (You can watch it all here.) [E!]
---
Have you heard about all the "Kenyan marathon runner" sex that affianced couple Jason Sudeikis and Olivia Wilde are having? I certainly have! Apparently it's still going on, according to Sudeikis' quote in the August issue of Elle about his recent weight loss: "The truth is, I'm not getting up an hour earlier and walking on a treadmill. I have the greatest workout partner in the world. And you don't need a gym membership for that kind of workout."
Get it? The workout is vigorous intercourse, you see.
P.S. What is sex? Nobody will tell me. [Us Weekly]
---
Catherine Zeta-Jones don't take no mess, as exhibited when a reporter asked her about Michael Douglas' CunnilingusGate after a screening of that RED sequel nobody wanted in New York.
When she was asked at Tuesday night's Cinema Society screening, "Have you been mortified that your husband, in some ways, has become the poster boy for the dangers of oral sex?" the classy actress smiled, and said, "Next question."
At the same premiere, Helen Mirren was asked about being a sex symbol, and replied: "I am holding on with the end of my fingernails." [Page Six]
---
Here is Jane Lynch tearfully talking to Jay Leno about how wonderful Cory Monteith was, if you are hankering for a little devastation with your breakfast sandwich. "He was a real bright light in our family and we've lost a really great guy." [E!]
Monteith and Lea Michele were close to getting engaged before his death. [People]
---