In his mugshot and in photographs from his Florida court appearance, Justin Bieber appeared to be unfazed by his brush with the law. But according to a source, after the hearing ended, Bieber cried and cried.
Justin Bieber was seen 'crying his eyes out' following his arrest yesterday for drunk driving, resisting arrest and driving without a licence while allegedly drag racing in Miami.

The 19-year-old pop star had initially appeared to make light of his arrest on Thursday for drunk driving. He was pictured smiling in one of his mug shots, and waving to crowds of his fans after being released on bail.

However, a source claimed that the singer's emotions became too much upon returning to the detention center.

Also appearing tense was Justin's father Jeremy Bieber, who was pictured outside talking to their attorney, Roy Black.

The elder Bieber reportedly had a hand in his son's predicament.

A source told TMZ that he helped facilitate the drag race by assisting with blocking off the residential street that it took place in.
Have you guys ever seen a picture of Justin Bieber's dad? IT EXPLAINS SO MUCH. [DailyMail]
---
The guy who stole Guy Fieri's Lamborghini got sentenced to 21 years to life in prison. Because also he tried to murder some people and is a terrifying creep.
Max Wade, 19, was sentenced yesterday to 21 years to life in prison after being convicted in October of swiping the Food Network star's $200,000 sports car and attempted murder for firing a gun at a teenage couple during a roadside ambush in Mill Valley, Calif., in April 2012.

Per the Marin Independent Journal, after Wade was identified as a suspect in the shooting, investigators found a storage locker he had rented that, in addition to burglary equipment and fake IDs, was housing Fieri's missing $200,000 sports car, which he had reported stolen in 2011.

Wade will reportedly have to spend at least 18 years in prison before he is eligible for parole.
G/O Media may get a commission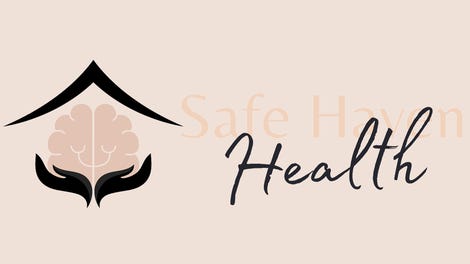 Addiction counseling
Safe Haven Health
IN RELATED NEWS WHERE CAN I BUY (AND/OR MARRY) THIS COURTROOM SKETCH OF GUY FIERI TESTIFYING BECAUSE OH MY GOD. MY GOD. [E!]
---
"Did Jennifer Aniston Secretly Get Married to Justin Theroux?" Spoiler: No. [E!]
Kim Kardashian cut a Dior dress in half and I have gotten like 14 e-mails about it for some reason. [E!]
Mila Kunis got a parking ticket. [JustJared]
Hugh Jackman is set to star as "Blackbeard" in an upcoming Peter Pan movie. [EW]
At the time of his arrest, Justin Bieber's BAC was only 0.014. But that doesn't count pills and weed and stuff. [HuffPo]
Cate Blanchett was wasted during her Golden Globes speech. [Us]
Kaley Cuoco wore something that some other people didn't like and therefore must be destroyed. [E!]
Oh god, Farrah Abraham. Oh dear. [Gawker]
Here is Jessica Simpson's adorable baybay wearing a Dolly Parton shirt. [Us]
TGIF, Y'ALL.

Images via Getty.