The jurors behind the Daniel Holtzclaw trial are speaking out about their decision to convict the former police officer to 263 years in prison for sexually assaulting eight women.

In a 20/20 interview that will air tonight, juror Daniel Speaks spoke to ABC about the jury's deliberations. Initially, many were concerned about the gender and racial breakdown of the jury—all white and majority male—because, in the year 2016, there are still legitimate concerns about white people and men being able to objectively handle cases of rape and racial dynamics. Luckily, they didn't screw this one up.
Speaks admitted that some of the jurors didn't believe the women—all of whom were black and most of whom had criminal records—but they eventually changed their tune.
Speaks says that it was DNA evidence on the inside of Holtzclaw's pants and testimony involving a 17-year-old victim that helped get the deliberations moving.

"During her testimony, she became very emotional and cried. You could just see something different in her when she started talking about the rape and when it happened," said Speaks.
Speaks also claims that race never came up in the deliberations and I can't decide if that's a good or bad thing.
Speaks said for all the talk of race outside the jury room, it never came up in their deliberations. At first, Speaks said, a number of jurors were ready to set Holtzclaw free because they didn't believe some of Holtzclaw's accusers.

"There was some jurors that — due to that fact [of] who these victims were –- had a hard time believing them," Speaks said.
G/O Media may get a commission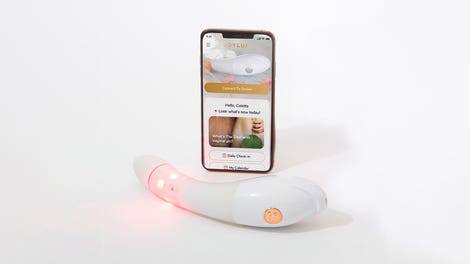 $50 Off
Joylux vFit Gold Device
The fact that Holtzclaw only targeted black women surely was not a coincidence. Still, it says something about his generally correct assumption about how little our society values the voices and safety of black women and other women of color. Additionally, you have to wonder if some of the initial doubt from the jurors about the credibility of the witness was at least subconsciously informed by some racial bias.
Ultimately, of course, they believed the victims and sentenced Holtzclaw to rot in hell like the piece of shit and harm to society that he is.
Image via AP.