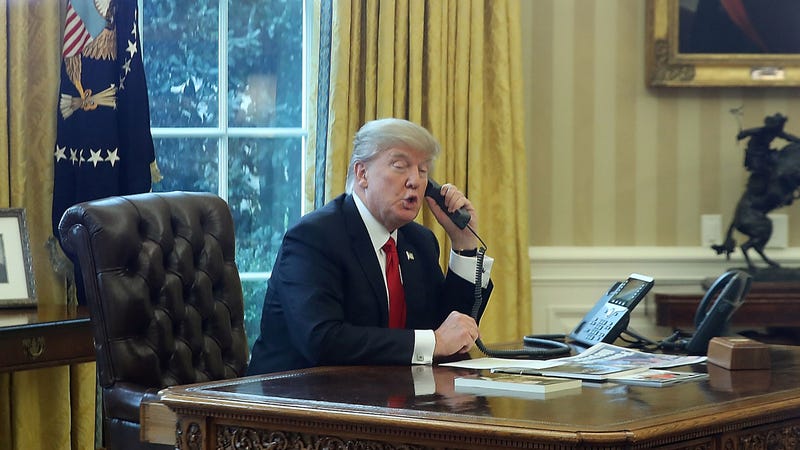 The silence heard round the world...

Today was the day that fired FBI director James Comey testified that the President defamed him, lied, and that he believes that his firing was related to the FBI investigation into Russian interference with the U.S. election. And as midnight has fallen, this day will go down in history as the day Donald Trump did not tweet. Aides presumably supplied the president with a Fisher Price Rotary Dial and See N' Say, enabling him to mash the buttons VERY LOUD VERY HARD!! until the iPhone was returned.
This marks the third day since his inauguration in which the President did not tweet.
Previous dates include Saturday, April 15th, a day on which he was at Mar-a-Largo, and Sunday, March 12th.
In honor of the occasion, let us observe five of the most commonly-tweeted words from the Trump Twitter Archive, which will be preserved with care in our presidential libraries til the end of time:
Loser
Dumb
Terrible
Stupid
Weak
Historic. Tremendous. Wow.