Julia Roberts' half-sister Nancy Motes, who weighed 300 pounds before undergoing gastric bypass surgery in 2010, says that her relationship with Julia has been testy since Motes was in her teens and Roberts broke into stardom after Pretty Woman. Apparently Roberts would not let Motes forget that she was a Fat Woman.
"When I was in high school and she was an adult, she would just let me know that I was definitely overweight. She would make it quite clear to me and in a not-so-nice a manner. It just makes me feel incredibly hurt and very sad."
Later, when Motes moved to L.A. to pursue acting, Roberts tried to discourage her, "mostly because I was overweight. My weight has fluctuated my entire life. So I just got a lot of criticism from Julia, which was very discouraging for me." Although Roberts got Motes a job as a P.A. on Glee, they continued to have their problems:
Their relationship grew even more testy in April 2010 when, Motes said, Roberts made a snide comment about her weight.

"Fuck you," Motes shot back, she said.

"I think we're both trying to change our opinions of each other," Motes said. "It's a work in progress. It's not going to be fixed overnight, nor do I think it's going to be fixed at this point by me just getting skinny."
Sisterfights are complicated. Related: I once heard from someone who knows someone who knows (LOL) that Meryl Streep does not like Julia Roberts, so that is a pretty good indication of things. [NYDN]
Chris Brown's seizure was because everyone hates him so much, doy. #medicalscience [TMZ]
Amanda Bynes had a 30-minute supervised visit with the pet dog she almost set on fire. [TMZ]
One of Katy Perry's promotional gold "Prism" trucks was hit by a drunk driver. [TMZ]
Selma Blair breastfed and wore a hat that would look dumb on most of us but I guess YOLOLOLOLO. [TMZ]
Jennifer Aniston was "disturbed" when she had to kiss her 20-year-old co-star in We're The Millers. [Us Weekly]
Cameron Diaz, Jesse Eisenberg, Zachary Levi, CAA's Michael Kives and Aziz Ansari had a "game night." The game is What The Hell Do We Have In Common, We Better Get Drunk. [Page Six]
Emma Roberts disputes that she tried to cut the cronut line. Sounds like a case for Jackie Chiles. [Gossip Cop]
Lindsay Lohan apparently wanted James Deen to come to Chelsea Lately to support her, but he doesn't like her and he said no. [Radar Online]
Bryan Cranston said acting is his mistress, which I'd rag on if anyone besides Brian Cranston said it. [Us Weekly]
One of the guys Justin Bieber brawled with was a male model who says Beebs was jealous of his chick-picking-up ability, brah. [NYDN]
Usher won the custody battle against Tameka Raymond. [NYDN]
Chris Hemsworth could talk about his body all damn day and I'd be cool with it. [Us Weekly]
Switzerland is like, "Our bad, Oprah." [NYDN]
Rihanna and her haircut played soccer on the beach in Barbados. [TMZ]
Empire Records cast reunion photo! [Us Weekly]
Vince Vaughn had a son and named him Vernon Lindsay because "Old Accountant Name Girl's Name Give Me A Noogie Vaughn" was already taken. [Us Weekly]
Lea Michele is, unsurprisingly, struggling to cope with Cory Monteith's death. [People]
Prince Harry is visiting Angola to meet with a demining team in an echo of his mom Princess Diana's 1997 visit. [People]
Headline of the day: "Matt Damon's Daughter Drummed On His Bald Head." K. [People]
Ashley Tisdale is engaged to musician Christopher French. [People]
Zomg, Matt Saracen wedding picture. People]
Image via Getty
G/O Media may get a commission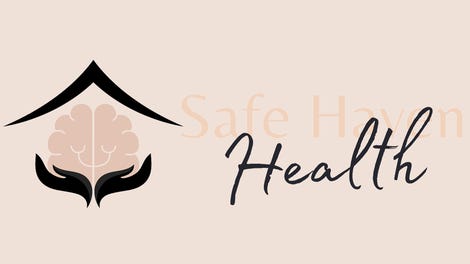 Addiction counseling
Safe Haven Health