Joseph Kony, the evil, crazed Ugandan warlord who was the subject of a now infamous viral video campaign, is proving a hard man to find. He's been on the run in the jungles of Uganda, and even after President Obama ordered 100 elite U.S. troops to capture him six months ago, he's evaded capture and continued to perpetrate brutal crimes against local people.
The hunt for him is a collaboration between U.S., African, and United Nations officials, and they say the increased pressure they've put on Kony and his Lord's Resistance Army has managed to break the speed with which they were committing rapes, abductions, and killings. The LRA force of about 200 has had to split up into smaller bands and now communicates only using foot messengers and pre-arranged meet-ups. They've abandoned using electronic communications of any kind in order to be undetectable to the military's surveillance methods.
This has made them difficult to track, plus the military has had to contend with the incredibly remote terrain. To give you an idea of what they're dealing with, it took U.S. troops four months to carve out a camp in the jungle in Obo, one of their bases of operation. The U.S. troops are primarily providing support with intelligence analysis, and they say their understanding of where Kony is operating is improving, but it's made more difficult by the fact that they often receive false reports of crimes being committed by the LRA, and the difficulty of reaching their location can mean it takes weeks for reports, true or false, to get to them.
All of this is making it difficult to pin down Kony and his brutal LRA compatriots. Captain Kenneth S. Wright, who's leading the U.S. search effort, says of the effort,
They're on the run. This is not going to be an easy slog. Knock wood, maybe we get lucky. But by experience this is going to be a persistent engagement.
G/O Media may get a commission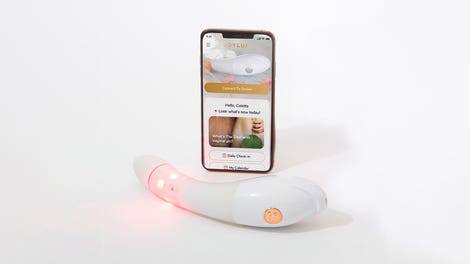 $50 Off
Joylux vFit Gold Device
Hmm, turns out it doesn't matter if everyone in the world knows who you are if you're hiding deep in a dense jungle and not making contact with anyone but your loyal supporters.
Joseph Kony hunt is proving difficult for U.S. troops [Washington Post]