Ugh, it's like one of those nauseating stories you hear where someone was supposed to go on vacation with their friends and then they got mono at the last minute and had to stay home and then the plane crashed—except in this case the person with mono is the American public and the ill-fated flight is Jon Stewart almost quitting the Daily Show before the Daily Show even hit its stride. Wait, that metaphor doesn't quite work, but what I'm saying is BULLET DODGED. Anyway, when he first took over the show from original host Craig Kilborn, Stewart says he was "unimpressed."
"What I did not realize is, a lot of the people who worked there were assholes," Stewart quipped, reports Third Beat.

He went on to say of his troubled first year on The Daily Show: "I had, before taking [the job], some conversations with the powers that be there about the direction I thought we could move the show... I wanted it to be satirical in the classic sense of the word, not the Spy magazine sense of the word where you just add adjectives like 'pepperpot'.

"I walk in the door, into a room with the writers and producers, and the first thing they say is, 'This isn't some MTV bulls**t'... And then I was told not to change the jokes or improvise. [I told my agent], 'Get me the f**k out of this'. These people are insane."
Stewart added that it took him an additional three years to feel comfortable working on the show. It's not a perfect product, but I have to say, I think the country would be worse off if there was no Daily Show. So phew. [DigitalSpy]
---
Sir Ian McKellen revealed that he's been battling prostate cancer for six or seven years, but then his doctors were like "YOU SHALL NOT PASS, CANCER!" and now it's officially "contained." Apparently McKellen didn't quite get his story straight with his agent, but w-evs:
"I am examined regularly, and it's contained," he explained. "It's not spreading. I've not had any treatment."
While that's good news indeed, his prognosis might be even be better, according to his agent.

"No, he does not have prostate cancer," Chris Andrews, an agent for CAA, told ABCNews.com. "That was taken out of context and from an interview from years ago."
Either way, just live forever, Sir Ian. Wizard. Sir Ian. Sir Ian. Sir Ian. [E!]
---
G/O Media may get a commission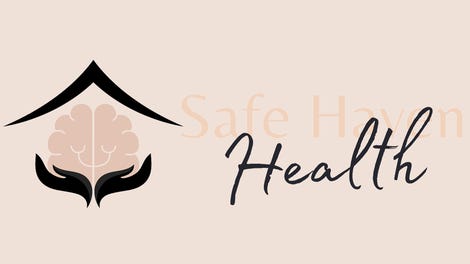 Addiction counseling
Safe Haven Health
Guy fired from Storage Wars says Storage Wars is fake. "I'm not even a real guy!" says the guy. "I'm a model of Emeril Lagasse that escaped from the wax museum!"
Hester cites instances in the "reality show" where an old newspaper announcing the death of Elvis Presley was found and, in another case, a BMW mini car was found buried under a pile of trash.

What's more, Hester claims in the suit that when he complained to producers and told them the "conduct of salting and staging the storage unit was possibly illegal, he was fired from the series." Hester says they then rescinded their offer of retaining him for the upcoming season.

Hester's complaint says that despite Storage Wars billing itself as a non-fiction show displaying a genuine and accurate portrayal of the abandoned storage locker auction process, "nearly every aspect of the series is faked."
Awesome. Next, will someone publicly debunk that stupid show where the dude puts hidden cameras in restaurants and then yells at fake waiters? Yawn. [E!]
---
Out of all the stories you'll read today involving Sonia Sotomayor and a bag of Qualuudes, this one is the weirdest:
Sonia Sotomayor's seven-year marriage to her college sweetheart, Kevin Noonan, got off to an inauspicious start in August of 1976, according to the Supreme Court justice's upcoming memoir. The AP, which got its hands on the book more than a month early, reports that on their wedding night, Noonan "produced a bag of Quaaludes that was a gift from his friends," even though Bag of Quaaludes is traditionally more of a fifth-anniversary gift. Sotomayor "insisted he flush the pills down the toilet," and then we imagine things got awkward.
I have so many follow-up questions. [DailyIntel]
---