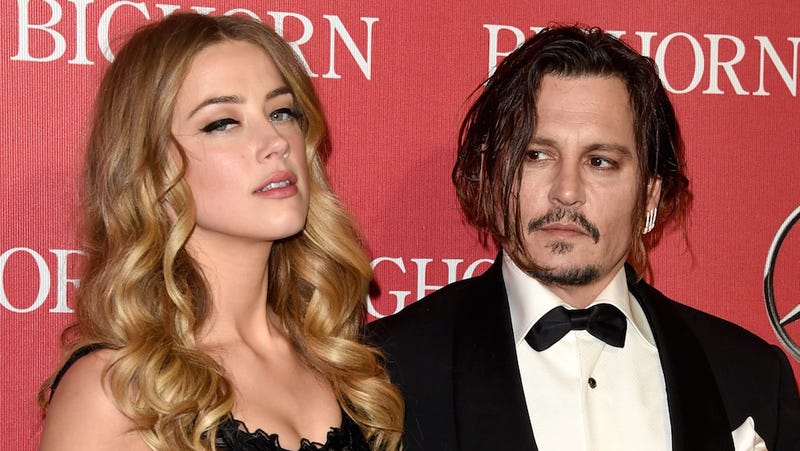 In documents filed by celebrity divorce attorney Laura Wasser, Johnny Depp has requested for a judge to reject Amber Heard's request for spousal support. He's also asked that she pay her own attorney fees.
Wasser previously represented Angelina Jolie, Spike Jonze, Britney Spears, Kim Kardashian, and many other high-profile clients. She's known for being one of the best in the divorce business, which is good news for Depp because—as Bobby Finger noted earlier—the couple did not have a prenup.
As for the accusations that Heard filed for divorce because Depp's family (including his recently deceased mother) hated her, a source close to Heard (i.e. Heard in a wig and glue on mustache) tells TMZ it's not true:
The sources say Betty Sue Palmer was in and out of the hospital for months, and on many occasions Amber went to her bedside at the hospital when Johnny wasn't there. The sources say Amber managed the schedules of the nurses Johnny hired.

Amber sources say Johnny was indeed absent from his mom's life during their marriage, but it wasn't Amber's doing. They say it was Johnny's choice not to see her.
Through all of this, I'm just imagining Vanessa Paradis sipping wine and cackling to herself as she wanders around her French chateau.
[Page Six]
---
Adele is so dang cute.
---
---
Image via Getty.