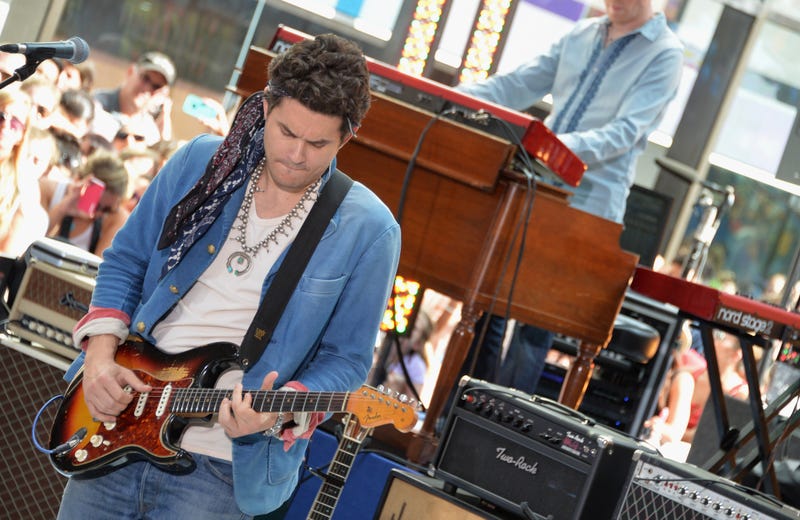 Katy Perry's boyfriend performed on the Today show Friday morning with an interesting head scarf/bandana in his hair.
His guitarist was the only other member of his band to get the "Dress as if you were an aging rocker" memo.
John would neither confirm nor deny rumors that his song "Paper Doll" is about Taylor Swift:
"Yeah, songwriters write songs because of people, about people. Anything someone else wrote is their reception of a song. I don't get involved with [it]. It's none of my business."
Image by Mike Coppola/Getty