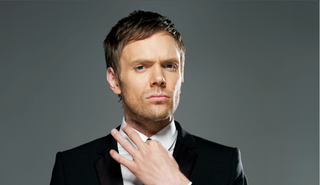 Saturday night, bust out your inner (and understated and tasteful) fanboy/girl and tune in to the 2011 Independent Spirit Awards on IFC. You'll see Joel McHale's new hairdo, and a parade of hipster-esque stars wandering along a Santa Monica beach wearing their most ironic finery.
Nominees include a gaggle of indie darlings, including Darren Aronofsky (Best Director, Black Swan), Greta Gerwig (Best Female Lead, Greenberg), James Franco (Best Male Lead, 127 Hours), and the New Yorker-profiled Lena Dunham (Best First Feature, Tiny Furniture). Banksy might even show up (Best Documentary, Exit Through the Gift Shop).
The 2011 Spirit Awards airs on IFC this Saturday, February 26, at 10 PM ET/PT. Click here for the complete list of nominees!