Joe Giudice will soon be following in the footsteps of his wife, Teresa, who was released in December from the Danbury Federal Correctional Institution after spending almost a year behind bars.

On March 23, Joe will surrender himself to a federal prison in Fort Dix, New Jersey, for a 41-month sentence after pleading guilty to a lil' bit of bank fraud. So, you know that now, and I know that, but Joe, for his part, doesn't seem to have absorbed this news quite yet. In an interview with People, Juicy Joe sounds like he doesn't have a firm grip on the concept of prison.
"It's not a big deal," Giudice tells PEOPLE. "They tell me that the low security and the camp there are almost the same so it's no big deal."
"It's a military camp is what it is," he says. "It's not a high security, and anybody that's in there is basically people that have already served a lot of time basically working their years to get out. So once you are there if you screw up there, then you go back to high security."
Hm, the thing though is that it's prison—not military camp. Also, who is "they"? "They" sound like they're lying.
This reminds me of a video Teresa made back in December 2014, when she cheerfully discussed New Years' resolutions like cutting back on carbs and spending more time with friends and family as if she wasn't about to go to an actual federal prison for a year.
G/O Media may get a commission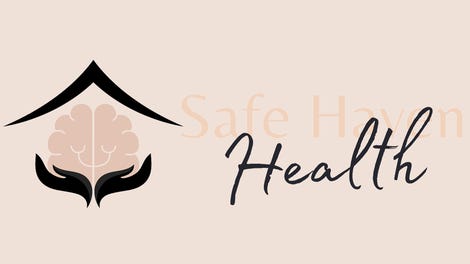 Addiction counseling
Safe Haven Health
I'm not saying that Joe should be out here crying and begging for sympathy, but comparing prison to rehab is a weird, completely detached-from-reality line to draw.
"I'm looking at it like rehabilitation for me," he says. "I am not going to be able to drink for a while which is good because I don't even know when it's been since I haven't had a drink. It's been a long time. Definitely the whole year I definitely drank every day a couple bottles at night just to go to bed."
Teresa is helping Joe act like there's nothing to see here by throwing him a goodbye party, according to InTouch. Are "going away to prison parties" a thing or was it just her turn to host an event for the upcoming Real Housewives of New Jersey season?
On one hand, I applaud Joe's optimism. On the other, set your sights low so you won't be disappointed, you know? Either way, I'm sure we'll hear all about how well Joe adapts to imprisonment during updates from Teresa 2.0 and whatever Bravo TV specials Andy Cohen has planned over the next few years.
---
Image via Getty.