Joe and Dr. Jill Biden usually host a kick off barbecue before Susan G. Komen for the Cure's signature event, the Global Race for the Cure in Washington, DC. This year, however, the Vice President and his wife will not be making an appearance at the June 2 event, citing "scheduling conflicts." Yeah, "scheduling conflicts" like how blocking funding from Planned Parenthood was part of a totally nonpartisan "policy change."
The Daily Beast's Abigail Pesta reports that not only will the Bidens be skipping the event, the leader of last year's top fundraising team, Congressman Mike Honda, won't be making an appearance this year, either. Honda makes no effort to obscure his reasons for his no-show; he's frustrated with the organization's succumbing to political pressure in its decision to defund, and then reinstate funding for Planned Parenthood earlier this year.
Komen hasn't had an easy time of it since their PR flail earlier this year. In addition to witnessing a dropoff in fundraising, several executives have fled the charity, and the group cancelled its annual lobbying day in DC. It doesn't seem like Komen's learned its lesson, either. They've recently aligned themselves with Gulnara Karimova, the daughter of the iron-fisted ruler of Uzbekistan and a notorious forced child labor enthusiast, in their Uzbekistan edition of Race for the Cure. According to a press release from Karimova, the May 1 race was a "huge success," attracting 20,000 runners, who, by all reports, were not there because they fear death by Karimova more than they fear breast cancer.
Komen officials say that numbers for their DC event are down from last year, but they remain both hopeful that they'll see a surge in registrations in the last few days and oddly defensive/bitchy about people who have chosen to make their charity contributions elsewhere.
We hope people continue to support Komen for the right reasons. It is not about politics-it is about breast cancer. To politicize breast cancer is wrong. There are too many women at this moment who are counting on us to help them in their fight. Everything else is noise and nonsense.
G/O Media may get a commission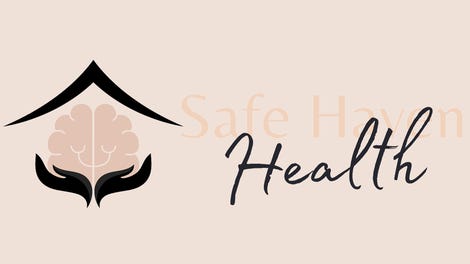 Addiction counseling
Safe Haven Health
Yeah, nice try. Komen's far from the only organization that seeks to eliminate breast cancer, but they did try to politicize the disease by implying that an organization that also provides abortion and contraceptive services was somehow less capable of providing cancer screenings than other grantees. If Komen thinks that the "politicizing" of women's health is wrong, then they should roll up their pink sleeves and tell Congress to keep its paws off of American women's bodies — all parts of them.