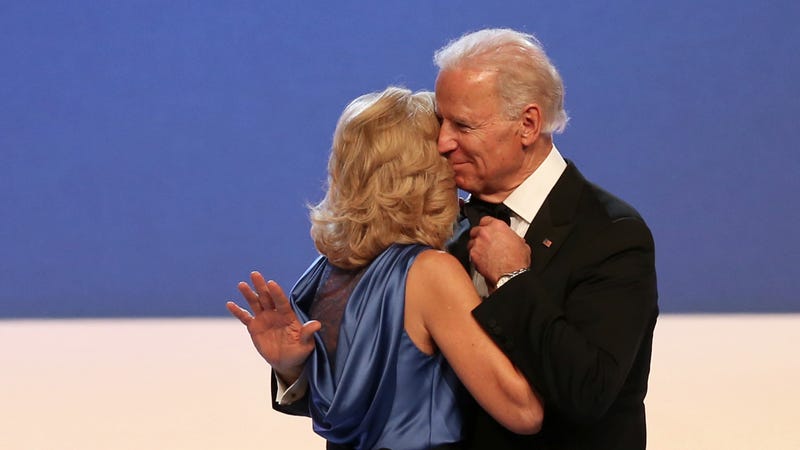 Forget all the idiots inviting hot young celebrities to prom: Talia Maselli of Newington, Connecticut blew them out of the park by inviting the ultimate hunk, Vice President Joe Biden, to her night of a thousand shining stars.
The Hartford Courant reports that Maselli sent Biden an actual letter inviting him to go to her prom with her because he "makes me laugh." Her invitation also included a mild threat that if he didn't accept, she might have to attend with Speaker of the House John Boehner:
"I am inviting you so far in advance because I'm sure many 17-year-old girls send you prom invitations, and I had to beat them to it," Maselli said in her letter. "I could only tolerate a high school dance if I was to be escorted by the most delightful man in America."
Unfortunately, the Vice President declined because of his schedule (and because it'd be sort of creepy if he had accepted). But! He sent Maselli a corsage (white roses and baby's breath tied with red, white and blue ribbon) and a handwritten note inviting her to visit him at his place of business.
Maselli (who posted a photo of Leslie Knope from Parks and Rec freaking out about her meeting with Biden on her Facebook last week) ended up not attending prom, probably because she realized if you don't go Biden, you should just stay at home.
Image via Mario Tama/Getty