How would you like to go on a two-week vacation with a complete stranger? It's not free, and you don't have any say on the destination or the accommodations. But you do get to provide comfort to a broken-hearted dude on his would-be honeymoon, you lucky duck.
32-year-old John Whitbread, a perfectly named Englishman from Leicestershire, did not have a very happy holiday season: His fiancée, Amy, dumped him shortly after Christmas. The two were scheduled to marry on Valentine's Day (of course) and would then head to the Dominican Republic for a prepaid two-week honeymoon. Alas, Amy had "pre-wedding nerves" and felt that she wasn't ready for marriage. John respected her for her honesty. Their love was done. And to all a good night.
But nothing in this world can hold down a man named Whitbread, especially not after he's ponied up $3000 for a vacation with some bird who's suddenly flown away. So John took the empty shell of his former self to the travel agency, where he was told that he could only get a 50% refund on the trip (love, as any wounded heart knows, never gives a full refund after 14 days).
Heart mangled and wallet maimed, Whitbread came up with another plan: eBay. If he couldn't get a full refund on the trip, why not just go on the honeymoon anyhow and auction off the other ticket? He could make back some of the money and maybe even meet a comely new lass. And so Whitbread's campaign was born.
He tells the Telegraph:
"When I found out at the travel agent I could only get half my money back I was looking at other deals and places I could go but I thought, 'No, I wanted to go on this holiday'. I called my best friend and he agreed so I headed straight to his house to make the eBay page.

Everyone I know is taken and I'd rather go and enjoy it with someone new that I'd never otherwise get to meet. I'm not looking for a relationship - this could be an opportunity for someone who has never had the chance to take a holiday like this before.

I'm not looking for anything apart from a fun holiday. If the girl is sporty and wants to do some scuba diving with me that would be great too."
G/O Media may get a commission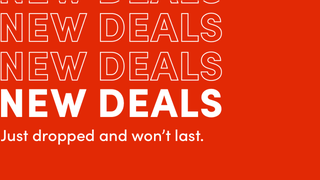 Up to 70% off
Wayfair - Cyber Week Deals
He doesn't want to bone you, he just wants to explore the depths of your ocean.
Despite the fact that this whole thing leaves a weird taste in my mouth, John seems decent enough. And his parents are kind of cute too. Here he gets them up to speed on everything that's gone down:
Alas, a complication: The Daily Dot reports that the eBay bidding had hit £1,020 before the auction had to be restarted for "technical reasons." To get things rolling again, Whitbread has promised that any money raised over £1,050 will be donated to charity. Specifically, a testicular cancer charity, because, Whitbread explains, "Everyone's saying I've got balls to do this."
The eBay page is live and as of publication has 45 bids, topping out at £1110.01 ($1690). Whitbread even has a handy #girlfromthepublictodominicanrepublic hashtag, a must for any stunt worth stunting. Heartbreaker Amy, meanwhile, told the Daily Mail, "Fair play to John. I'm pleased that he's doing something positive."
If Whitbread's performative predicament strikes you as cute and quirkily optimistic, or if playing substitute newlywed to a complete stranger for two entire weeks doesn't totally turn you off, your flight departs Manchester on the night of December 16. Do take into consideration that you'll be staying at Blue Bay Villas Doradas in the Puerto Plata area, which has TripAdvisor reviews ranging from "Amazing adults only resort" and "Muy bien" to "Room for improvement" and "Not so excellente." Maybe bring an extra towel.
Resort images via Blue Bay Villas.