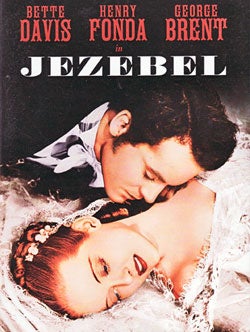 [Update: 'Jen' says she's staying at a Hilton in Chicago near the Navy Pier.]
Jezebel reader 'Jen' has written in with the following curiosity:
I'm at the Hilton for a conference and the computer won't let me access your site, saying that the word is in their blocked list. The hotel will let me access Gawker; it will let me look at a post linked to Jezebel, but it won't let me type in the URL jezebel.com. Awesome.
Awesome indeed! (We're waiting to hear back from Reader Jen as to exactly which Hilton Hotel she's currently bunking in). Has the Hilton hotel chain deemed Jezebel more morally-reprehensible than the porn films on offer in its hotel rooms? We heard that Gawker editor Doree is staying in a Hilton down south for her grandfather's 85th birthday so we asked her to check on the Jezebel URL (it works, but that's South Florida for you) and what sort of morally-reprehensible material is allowed in her room. Here's her report:
Debbie Does Dallas Again (marked with a "Critics Choice!")
Black Inside Me (categorized as "Interracial")
Older Women, Hotter Sex ("MILF)
Built For Comfort (category: "Full-Figured")
Natural Bush ("Unshaved")
I Just Laid Your Hot Mom ("Older Women")
and...
Expert Guide To Anal Sex ("Instructional")
Ah, we get it now: We need to stop writing about period sex and focus on anal instead. Or maybe we just need to pay off Mitt Romney?
Earlier: Period Sex: A 'Do' Or A 'Don't?