Wednesday means Midweek Madness, kids. Feel the love! It's just like that time you didn't do the reading for class and you asked your friend, "What was it about?" She looked at you like you were crazy, because there's no good way to sum up Othello in 2 minutes. But then she was all, "interracial relationship gone bad," and you were like, "oh, thanks." This week, the main characters are poor, single Jennifer Aniston, poor, diseased Angelina Jolie and poor orphaned Dannielynn Birkhead. After the jump, with the help of amazing intern Maria, we sum up the tabloids for you. Because we're that kind of friend.
Us

Cover story: 'Dannielynn: Life Without Mom' (pages 52-57). Larry Birkhead tells Us about Dannielynn's life now that she is one year old. She sleeps, laughs, plays, etc. Birkhead has pictures of Anna Nicole all over the house and says Dannielynn also loves Elmo, Barney and Dolly Parton. Honestly? We didn't need to know this.

'Cameron and John's Summer Fling!' (Page 48.) Cameron Diaz and John Mayer are having fun dating. Yay for them.

'Criss Angel Casts His Spell On Britney' (page 58-61). An pal of Angel says, "Criss Angel is a magician — he knows how to do low-level hypnotism. If he ran into Britney Spears, I'm sure it was like shooting fish in a barrel." The story also says that Criss has a different girl every night but knows the power of hooking up with famous chicks like Cameron and Britney. "He turns on the bad boy rebel thing and it's game over for whomever he has in his sights." What would happen if Criss and Mystery from The Pick-Up Artist got together?

'The Truth About Spencer' (pages 62-65). Spencer Pratt desperately wants to be famous. His own damn grandmother says, "He's just a little more 'on' when he's in front of the camera." Also, a source spills that when Spencer first met Heidi Montag he said her tits were too small and her nose was too big. Funny how they're engaged now, after her nose and boob jobs. Also? "The ring was free," says a source. And it's a promise ring — he never actually proposed to her. "He just knows what people want to see on TV," says an insider. We can't help but wonder — what does this guy do? Like, what is his job? His contribution to society? Does he work for a living?

'My Breasts Don't Define Me' (pages 70-71). Jenna Jameson claims that she eats. "I'm really into Del Taco and addicted to PinkBerry," she says. You know, the diet-y yogurt stuff.
G/O Media may get a commission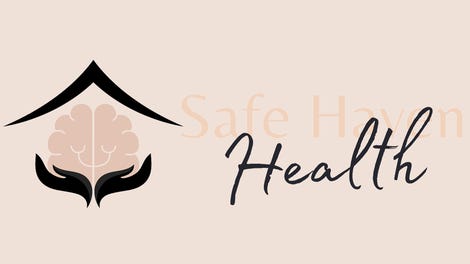 Addiction counseling
Safe Haven Health
Grade: C-

In Touch

Cover story: 'Inside Brad & Angelina's Private World' (pages 38-41). Week after week, In Touch claims that Brad and Angelina are on the verge of breaking up. This week, the magazine says they're never intimate together, the kids make them too tired, they have a partnership but no sizzle. Sidebar: The kids need constant attention! "Maddox is tough, Pax is wild, Zahara is sassy and Shiloh is overshadowed (she can't keep up because she's too young)."

'It Gets Worse For Britney' (pages 42-45). The best part about this Criss Angel/Britney Spears story is the sidebar of photos of him standing next to random celebrity women. Paris Hilton, Drew Barrymore, Lindsay Lohan — Criss cranes his neck to make sure he can't be cropped out of the shots. Classy!!! There's also a "Why Do Women Love Magicians" sidebar. Poor Claudia Schiffer.

'Courtney Takes A Lonely Jen On Vacation' (pages 56-57). The ladies went to Hawaii and hung out on the beach. Love the "lonely" pic of Jen.

'Lindsay's In Trouble In Rehab' (pages 58-59). Lindsay Lohan was found "in a compromising position" with a male patient at Le Cirque rehab center. Sexual relations are strictly prohibited by the facility. Apparently she's breaking all the rules, getting into arguments with the staff and gets mad because she has to clean bathrooms.

'This Is The Real Me' (pages 60-61). Spencer Pratt tells In Touch, "I don't care about the celebrity life." Yeah, right, buddy. Oh, look — some answers about his career goals: He used to be Brody Jenner's manager. Now "Managing Heidi's career is the most important thing," he says. He also threatens to rap again. "If I get a good response, I would do some more." Please, please don't. Please.

'Why Doesn't Katie Look Her Age' (pages 70-71). 28-year-old Katie Holmes looks 40. Is it stress? In Touch also says she dresses old. She is a mom, you know.

'Bad Girls Gone Good' (pages 76-81). A list of former hellcats who are now dignified: Pink, Angelina, Nicole Richie, Mary J. Blige.
Grade: D
OK!

Cover story: 'Jen's Lonely Life' (pages 56-59). Jennifer Aniston isn't ready for a serious relationship with anyone. She goes for days without leaving the house. Then again, her house is gorgeous, with a full-service salon and boutique room — designed with perfect lighting, mirrors and racks so Jen can have clothes brought to her. Tough life.

'Britney's Plan To Flee The Country' (pages 44-48). OK! claims that Britney Spears wants to flee to London. Aren't there more paparazzi there? A stupid sidebar compares L.A. to London — clubs, Mini Coopers and cocktails.

'So Long To The Single Life?' (Pages 50-51.) George Clooney might be ready to settle down! PLUS: Large, 20in x 16in pull-out poster of George called MANCANDY! OMG we feel like teenagers. The photo's not exciting: Gray background, gray jacket, gray hair. But still. A poster! Where are grown women supposed to put this, in their gym lockers or something?

'OK! Goes Inside Rehab With Lindsay' (pages 52-55.) One of the only positive stories about Lindsay in rehab. The photos show her dressed in white, meditating, reading an AA book. The picture of health! These must have been taken right before she ducked into the loo to make out with some dude.
Grade: D

Star

Cover story: 'Family Fears Angie Battling Deadly Disease' (pages 48-51). A doctor who does not treat her says Angelina Jolie's symptoms (she doesn't eat much, she's dizzy and weak, she's thin) appear consistent with hepatitis. It could be from her tattoos or previous heroin use. We're not doctors, but we don't think there's anything wrong with her. Then again, Star is often right!

'Behind The Scenes Emmys Drama: Frantic Hunt For A Host' (page 16). Emmy organizers settled on Ryan Seacrest, a "desperate choice."

'Lindsay: Get With The Program Or Get Out' (pages 52-53). Star reports that Lindsay Lohan is acting up at Le Cirque so much that she was put on "corrective action"and given drug tests. Honestly? We trust Star on this stuff, because when LL was in rehab the first time, Star claimed she wasn't sober, had been doing whippits and what not. Days later she was busted with coke in her pants!

'Tom And Katie: Separate Bedrooms!' (Pages 56-57.) Tom Cruise has been renting a house for nine years. Does that strike you as odd? Also, the rent is $100,000 a month. Anyway, in the new house he's buying, Tom will have his master bedroom and Katie will have hers. In separate wings of the house. "She's fine with it," says a source. Hmm. Kind of retro — as in, like, the 16th century.

'Britney: "I'll Disappear With The Boys"' (pages 58-60). Star claims that Brit wants to move to France. (OK! said England).
Grade: C+
Life& Style

Cover Story: 'High School Musical Crisis!' (Pages 28-33.) The stars of the teen TV movie want more cash before they'll sign on for a third one. Zac Efron was offered $2.75 million, the rest were offered $1 million. Then L&S goes on a shopping spree with Vanessa Hudgens and Ashley Tisdale, snooze.

'Britney Speaks: My Babies Are My Life!' (Pages 36-38.) It's not exactly an interview — just random stuff Britney has said, like "I love my kids!" and "I love my fans!" Plus: Lyrics from an upcoming track: "Everyday I'm in a daze/Looking for that someone/I sit and kneel and pray/Oh sweet love, why do you desert me?" Also? "The sun, it will rise, I will pull through." Wow, okay, we're kind of excited.

'OMG! Even Stars Have Flaws!' (Pages 40-41.) Pictures of celebs with cellulite, "old knees" and stuff like that - plus in a photograph of Beyoncé, a "plastic surgeon" says "it looks like she has a breast implant that slipped upward." But obviously, doctor, since she is mid-dance-move in the photo, it's not.
Grade: C-