The thing about Jeb! is that his tragic, whingeing presidential campaign has caused us to partially forget what a horrible human being he actually is. Lately, we have started to regard him much in the same way we would regard a man in a Nickelback t-shirt crying softly behind us in line at Subway—he's a bummer, in a way that's kind of entertaining.
But Jeb Bush is also a veritable Atlas of systemic inequality—whose "Stand Your Ground" law helped to protect Trayvon Martin's killer, who has been openly dismissive of the Black Lives Matter movement, who supports tax breaks for the wealthy, who turned Florida's education system into a mismanaged for-profit industry, and who saw nothing wrong with the fact that a black child with a toy gun was shot and killed by Cleveland police.
Following a town hall meeting in Lexington, South Carolina, on Wednesday, Bush was asked by reporters to comment on the lack of indictment for the police officers who killed Tamir Rice.
"If there is a grand jury that looks at all the facts and doesn't indict maybe there's reasons for that," he said, according to CNN. "I don't believe that every grand jury is racist."
"The process worked," Bush added, later referring to Rice's death as a "tragedy."
G/O Media may get a commission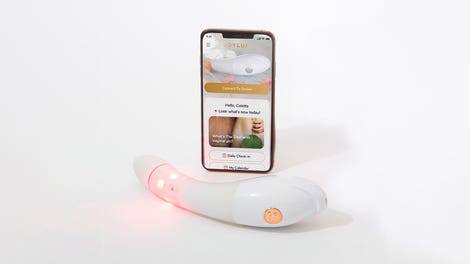 $50 Off
Joylux vFit Gold Device
Initially, Bush didn't seem to be aware of the details of the case. "I think that Chicago's got a lot of work to do to rebuild trust. The level of violence is abhorrent," he said, after which a reporter corrected him, saying the shooting happened in Cleveland.
"I'm sorry, my bad," he replied. "In every community where you have these cases, elected officials and the police chief need to engage with the community to rebuild trust."
Bush also criticized President Obama's attempts to interfere with the corrupt system of institutional violence that makes Republican voters feel safe—precisely the system whose "process" did, in fact, work when Tamir Rice, 12, was shot by the police. Via CNN:
"There's been lots of cases where he goes out and calls for an investigation and turns out nothing, there's nothing there, no civil rights violations or any of the civil violations that he had jurisdiction over," Bush said Wednesday. "So, I think there should be more caution by using the federal government's power and more focus on trying to rebuild trust from the bottom up."
---
Contact the author at ellie@jezebel.com.
Image via Getty.