It would appear that Jeb Bush, who not long ago declared "I'm not going to take off my stinking glasses," and "I think I look pretty damn good [in glasses]," has suddenly changed positions.
In an interview with several ABC reporters, the New York Times reports that the GOP candidate tried to make light of the issue:

"Ashley, how are you doing?" he said at the start of his news conference on Tuesday, turning to an ABC reporter, Candace Smith.

There were bemused smiles, but mostly silent stares.

"I'm not wearing my contacts, so-—," he said, as another reporter, Ashley Killough of CNN, looked on. "I'm joking."
At least one person chuckled.

Ms. Smith is petite and black; Ms. Killough is tall and white.

Bush clarified that he was, indeed, wearing contacts.
To better understand Jeb Bush's decision to softly sheath his tiny glasses for (perhaps) the last time, let's take a quick look back at the former Florida governor's complex and ever-shifting relationship with sight, comfort, vanity, masculinity, aging, and framed-versus-frameless lenses.
In one of the most recent photos of a naked-faced Jeb, we can see that he is not only managing to keep his eyelids peeled off his dry, screaming eyeballs, but also that he has recently procured a spray tan or very heavy makeup application. Completely by coincidence, he managed to look much younger and more vibrant than his brother, whose own eyesight appears undiminished by many nights in front of the easel.
G/O Media may get a commission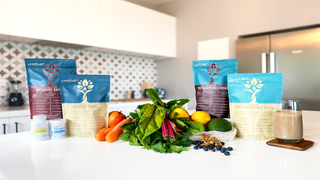 A photo from the same day reveals that perhaps we were quick to assess Jeb's ocular comfort level. Here, they appear almost fully closed, likely resulting in a terrible and useless photo that Josh will post on Facebook anyway.

Just a few days ago, Jeb was firmly back in his comfort zone, goofing off and having a total blast. His vision was great, his eyes were moist, and his frameless debate goggles were barely even visible. This was a great moment for Jeb, Jeb's reputation as a jokester, and the one or two companies that still make glasses like that.
Here Jeb is a little over a week earlier—rather, a virtual kaleidoscope of Jebs, a Jabaean Hydra, each armed with lenses that aren't so glare-resistant, after all.
How far we've come. Nearly a year ago, Jeb Bush was sporting glasses that made him look irritated, and strongly resembled a unibrow.
It's been a while, but this picture of Bush the Younger balling out like a pro with no glasses, sunglasses or even a hat in 2012 paints a pretty clear picture—Jeb has never been consistent on glasses, and we cannot count on him to put America in the lead on eyewear.
South Carolina, take note.
---
Contact the author at ellie@jezebel.com.
Top image via screenshot; images via Associated Press.