Hey, look! New music from Jay-Z featuring "B.I.C" (his daughter, Blue Ivy Carter.) The track's called "Glory," and the lyrics are much what you'd expect from a new dad: My kid is awesome, I am so happy. Lyrics:
The most amazing feeling I feel
Words can't describe what I'm feeling, for real
Baby paint the sky blue
My greatest creation was you

False alarms and false starts
All made better by the sound of your heart
All the pain of the last time
I prayed so hard it was the last time
Your mama said that you danced for her
Did you wiggle your hands for her?
Glory!
Jay also refers to a miscarriage, and how this baby is "magic."
Bad-ass lil Hov
two years old, shopping on Saville Row
Wicked-ass lil B
Hard not to spoil you rotten, looking like lil me
The most beautifullest thing in this world
Is daddy's little girl
You don't yet know what swag is
But you was made in Paris
And mama woke up the next day
And shot the package (?!)
Last time the miscarriage was so tragic
We was afraid you'd disappear
But naw, baby, you magic
Toward the very end of the track, you can hear a baby crying. Just like Stevie Wonder's "Isn't She Lovely"!
In other news, a man named Blue Carreon has advice for Jay and Beyoncé's daughter, writing:
It's not easy being Blue… Did your parents pluck your name out of the blue?" Someone once asked me accompanied by a grin and an imaginary pat on the back as if it were the cleverest pun in the world. Forget about looking glum even for a moment because someone will swoop in and ask, "Why so blue?"
G/O Media may get a commission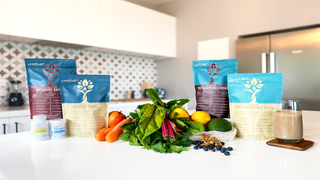 New Music: Jay-Z x B.I.C. "Glory" [RapRadar]
To Beyonce and Jay-Z's Baby, From One Named Blue To Another [Forbes]