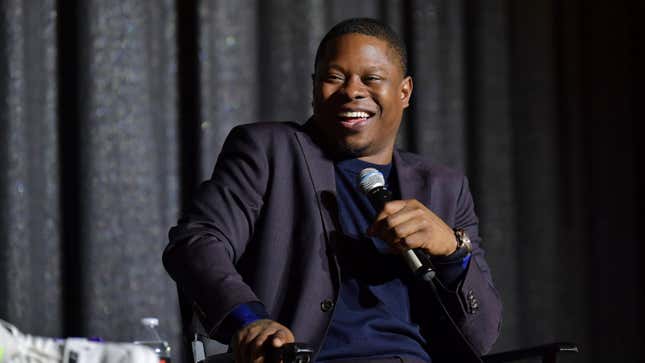 Jason Mitchell, best known for his roles in Straight Outta Compton and Mudbound, has been dropped from the cast of The Chi and the upcoming Netflix film Desperados following allegations of misconduct.

According to The Hollywood Reporter:
A source with knowledge of the Showtime series says Tiffany Boone, who played Mitchell's girlfriend on The Chi, was among several actresses on the series who had issues with Mitchell. She made repeated complaints of sexual harassment and allegedly felt so unsafe with her co-star that at times her fiance, Dear White People actor Marque Richardson, came to set when she shot scenes with him. Boone declined to comment.

The source also says Boone ultimately informed producers at Fox 21 that she could no longer work with Mitchell. Initially, he was retained while she was released at her request to pursue other projects. Other actresses on the series also were said to have had problems with Mitchell. It's unclear what finally led the studio to act.
The sources added that it wasn't just the cast of The Chi who had problems with Mitchell, but that all three of his costars on Desperados—Nasim Pedrad, Anna Camp and Robbie Amell—had complaints about him before filming even began. He's since been replaced by Lamorne Morris, who you probably know as Winston on New Girl.
He's also been fired from his agency, UTA Management Company.
Mitchell was previously investigated for assault in 2016 when a woman accused him of slamming her to the ground in a Boston hotel.