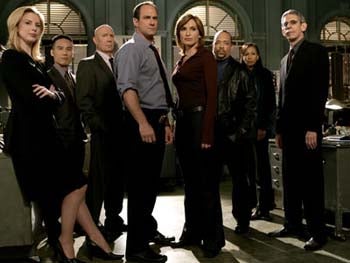 A new federal requirement that states fund 'Jane Doe' rape kits is now officially on the books. Statistics collected by the Justice Department in 2006 estimated that only 41% of sexual assaults are reported in the United States and the 'Jane Doe' kits, hospital-administered kits that are sealed and identified with a number, not a name, are meant to lessen the stigma many women feel about reporting sexual assaults to police. According to Carey Goryl, the executive director of the International Association of Forensic Nurses, "Sometimes the issue of actually having to make a report to police can be a barrier to victims, and this will allow that barrier to cease, to allow the victim to think about it before deciding whether to talk to police."
Jane Doe rape kits are already available in Massachusetts and a few counties in Maryland, and though every state will have to provide the kits (valued at $800 each) for rape victims in order to receive federal funding under the Violence Against Women Act, it is up to each individual state to determine how long the rape kit is preserved.
In Cecil County, Maryland, kits are kept for 90 days. The FBI has been recommending Jane Doe rape kits since at least 1999, and previous survivors of rape are equally supportive of the measure. Kathleen, a rape survivor who was interviewed by the AP, thinks "Just to let people know this option is out there is good, to say, 'It's OK, you don't have to prosecute if you don't want to."